Manage your developers' wellbeing on autopilot
Create happy and engaged engineering teams by conducting wellbeing surveys - right in Slack!
Try

hay
or Book a Demo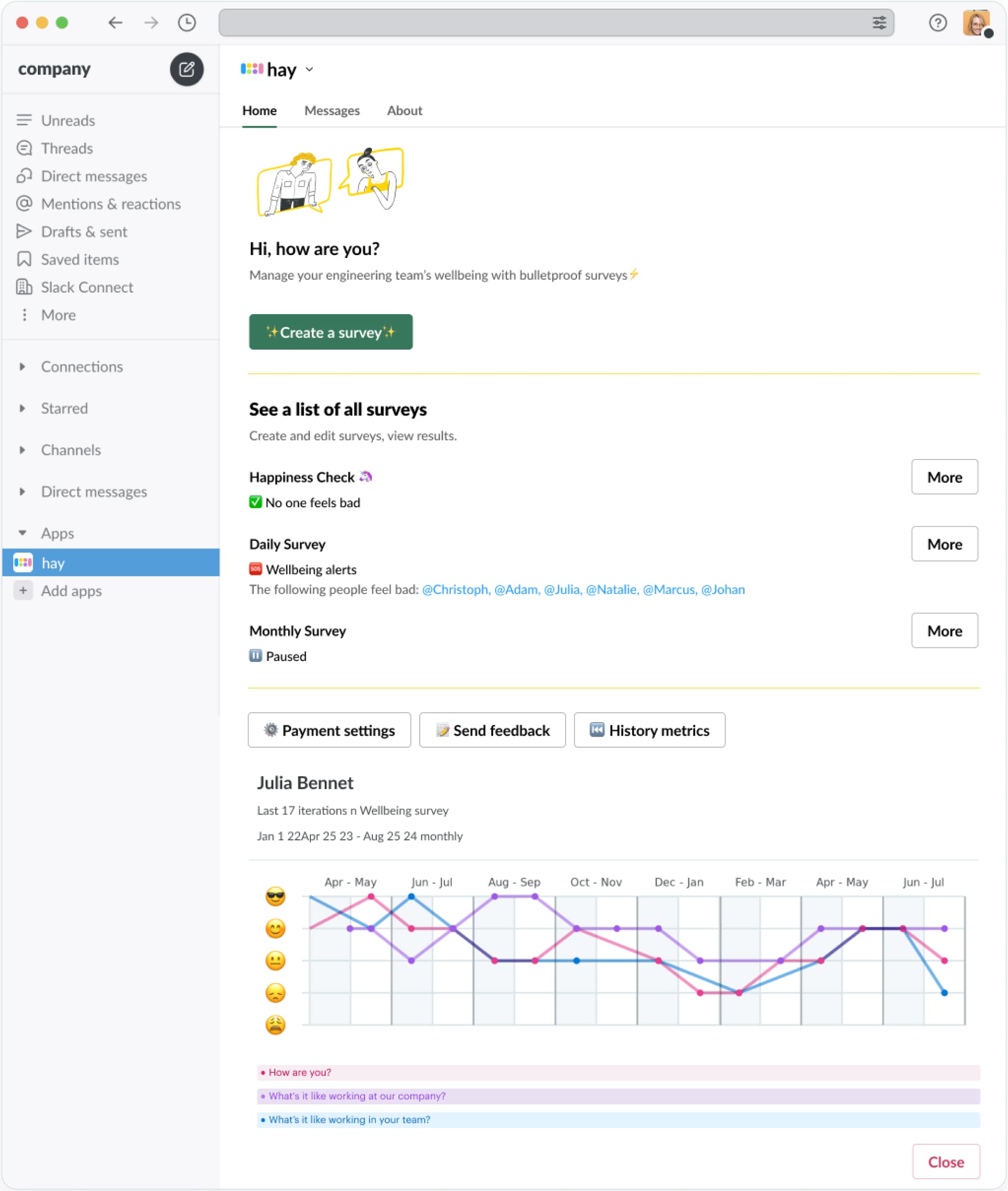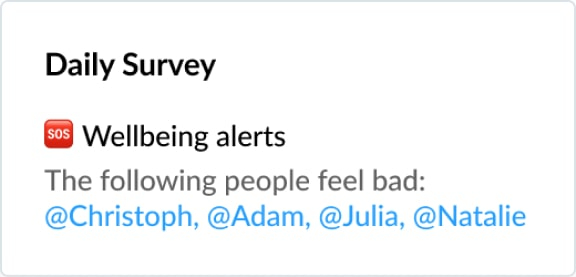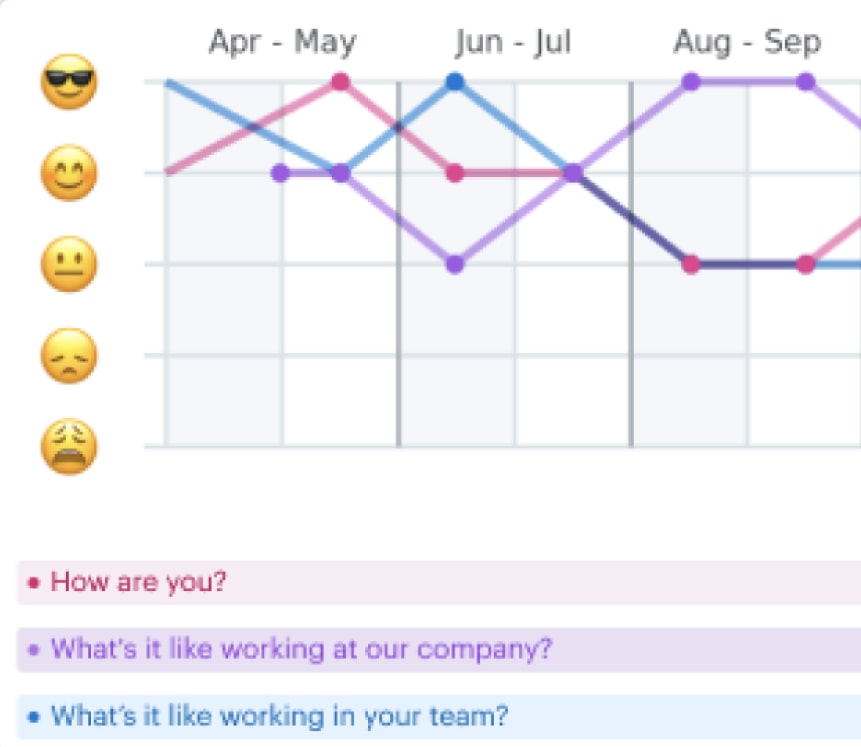 How it works
🔌​
Add the Slack app
Install and set up how are you's plugin in minutes. Start gauging your engineers' happiness and job satisfaction right away!
🤖​
Run them on autopilot
No need to monitor and triage data. Automate your surveys to help you get more done. Don't waste time on manual feedback gathering and distribution.
​📊
Create surveys
Add questions and choose recipients. Learn how your engineers are doing on projects, in teams, and at the company.
💡
Gather insights instantly
how are you gathers your responses, analyzes the results, and provides actionable insights so you can give your engineers personalized attention.
Your dev team success starts with active listening
Pricing plan:
$9
per workspace per month
Monthly
$108/year
Unlimited users and surveys, no strings attached. Enjoy all of hay's features for just $9/month
Best price!
Save 22%!
$7
per workspace per month
Yearly
$84/year
…or $7 a month and
everyone from your workspace can use hay without any limits for the whole year!

Try

hay

for Slack