Supercharge Your Engineering Team's Wellbeing
Cultivate a thriving and engaged engineering team by running wellbeing checks - all within

Slack
By installing or using HAY you agree to the Terms of Service and Privacy Policy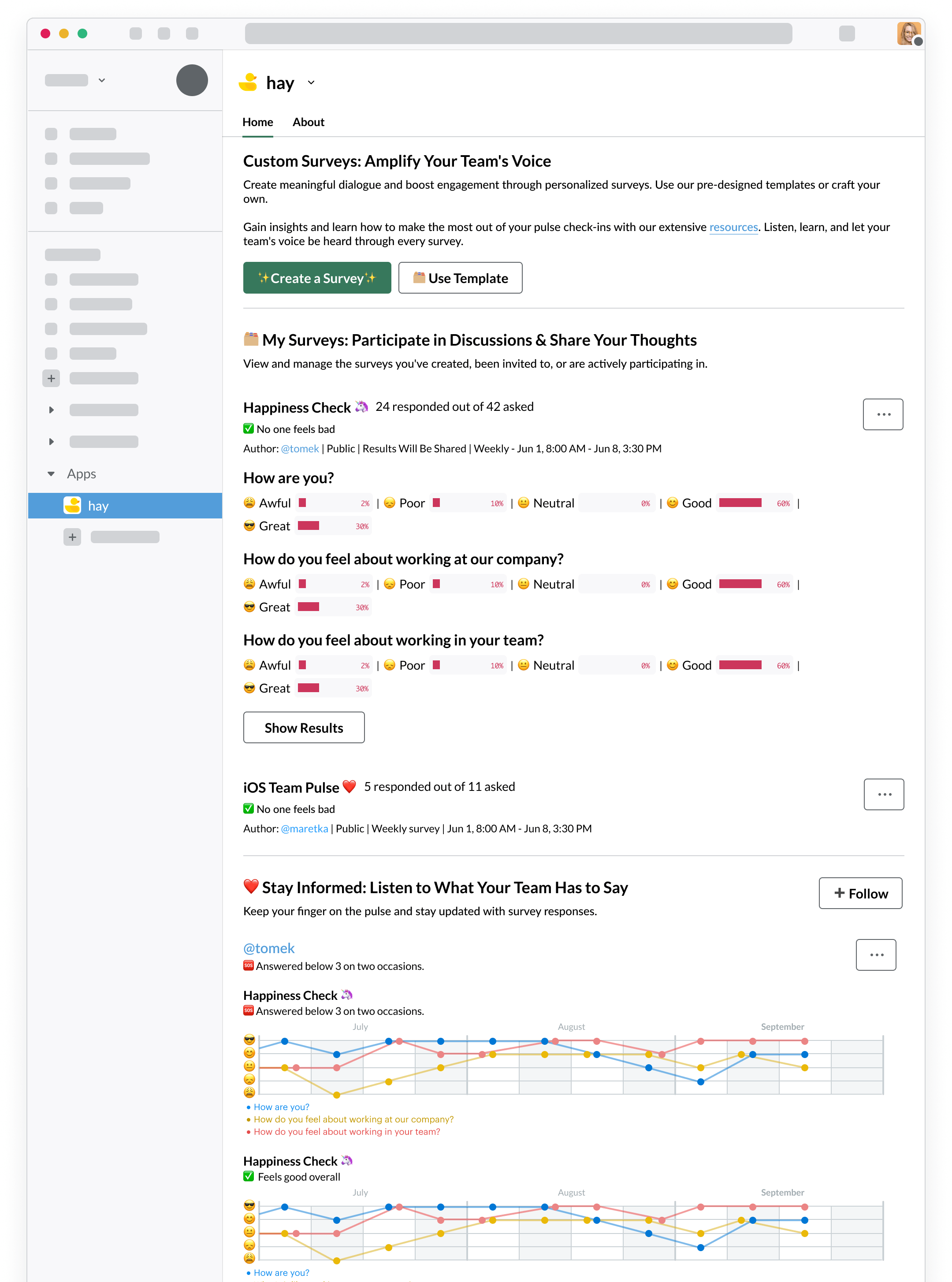 How Our Solution Energizes Your Engineering Team
Features designed to enhance your team's productivity and boost morale.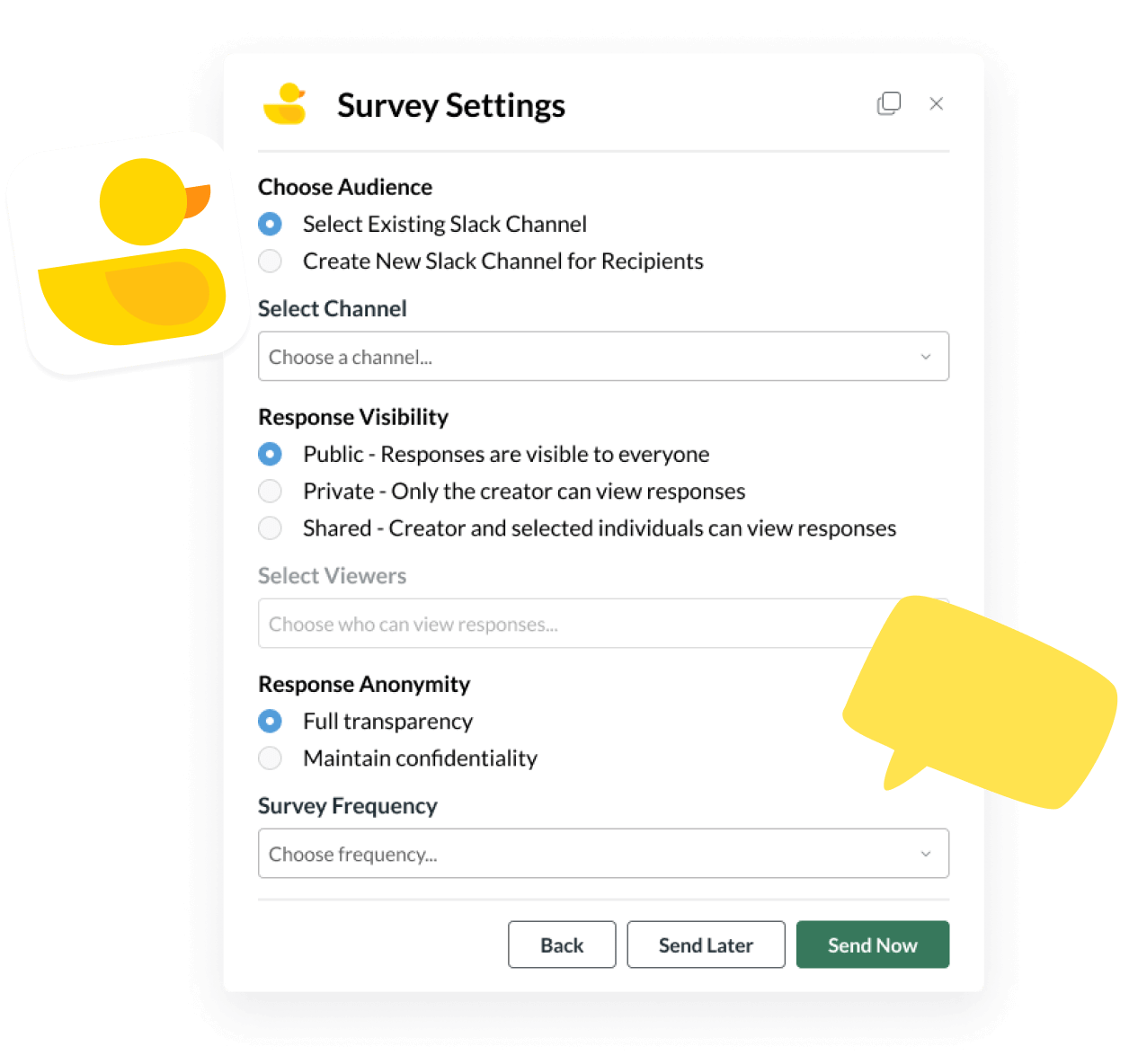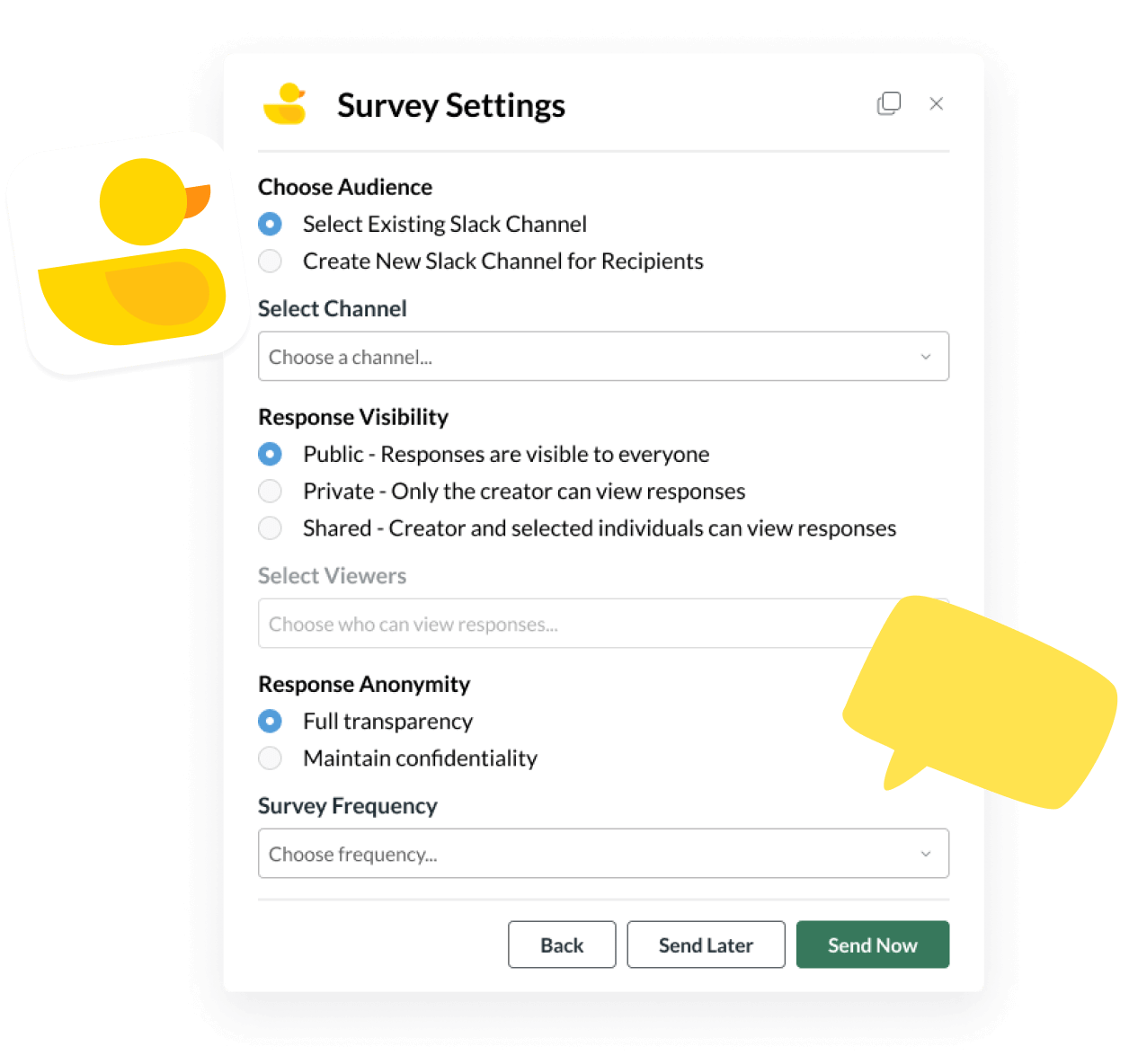 💡
Create Custom Surveys
Looking to delve deeper? Personalize your questions and select your respondents. Gain insights into the performance of your engineers in projects, teams, and across the company. Transform these insights into actionable steps to cultivate a thriving workplace culture.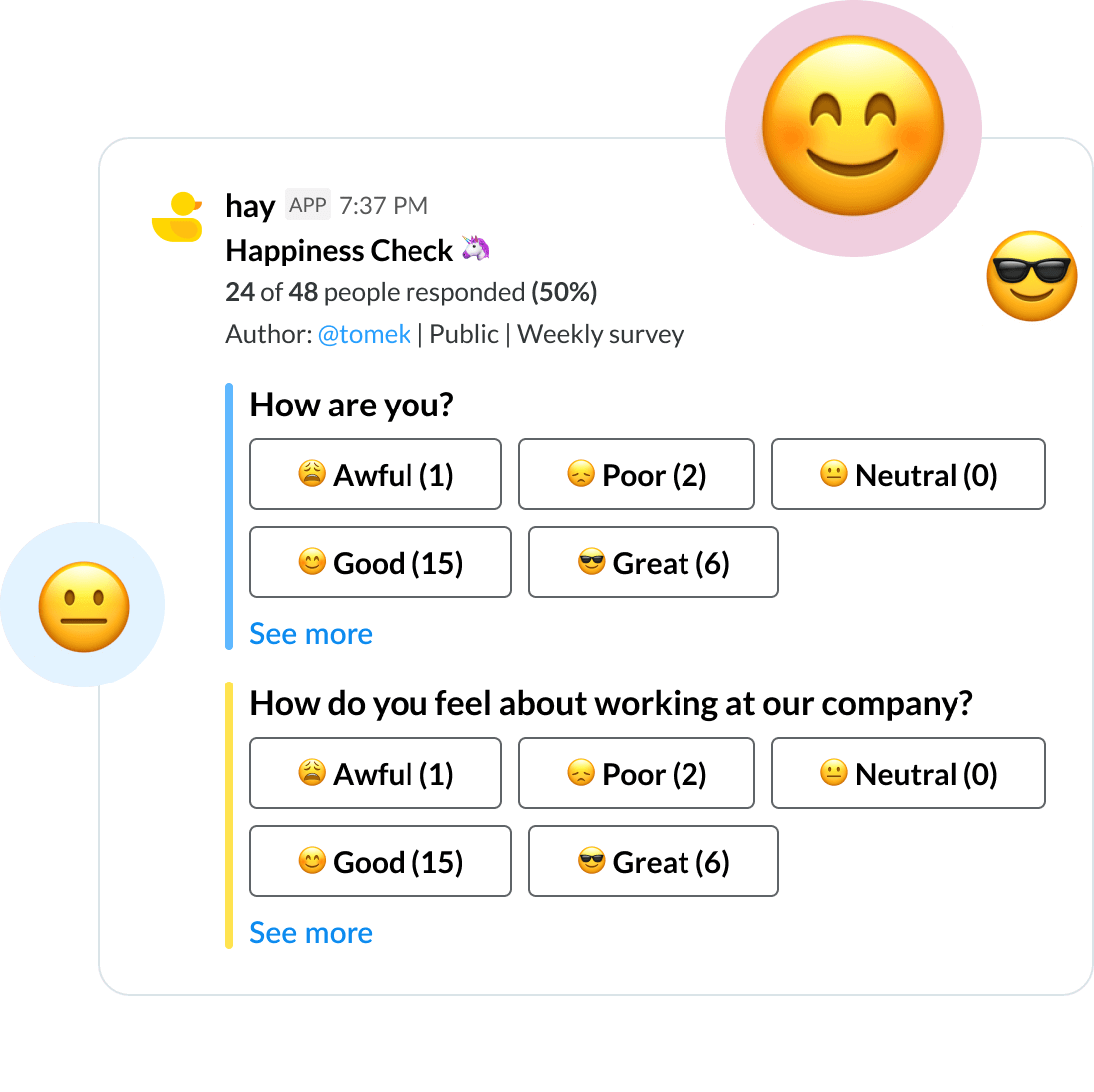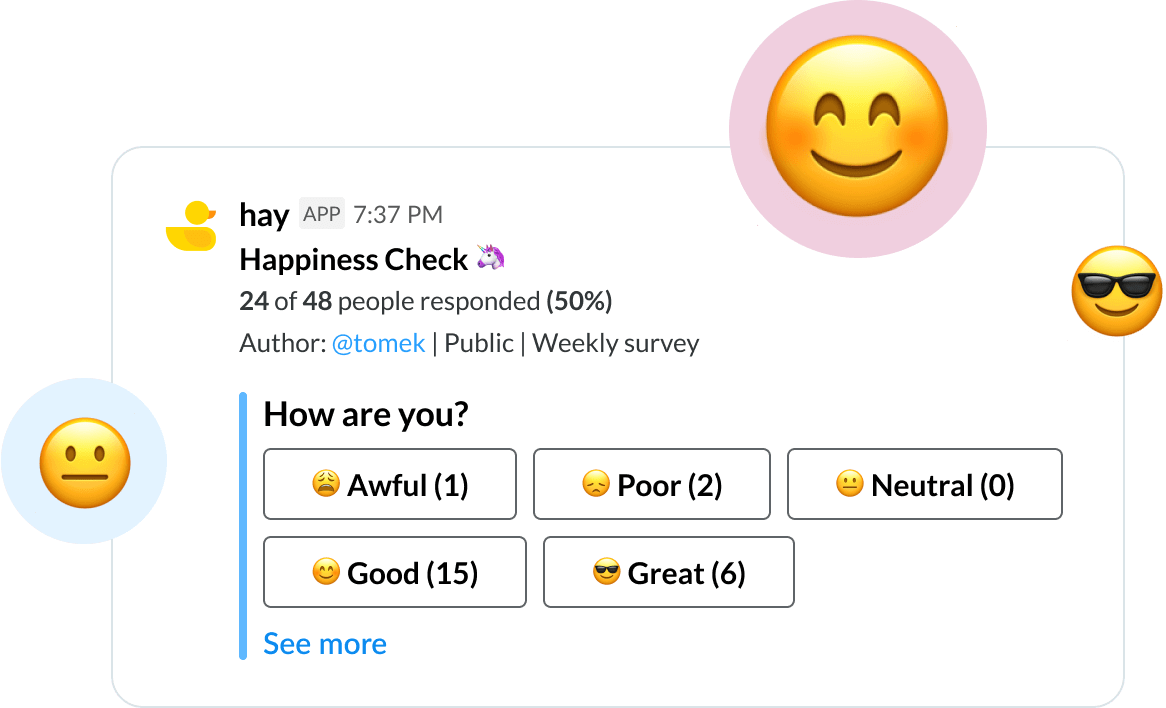 🤖​
Set Surveys on Autopilot
With the click of a button, let your surveys fly - on autopilot! Automate your wellbeing checks to free up more time for nurturing trust and revitalizing your engineering teams.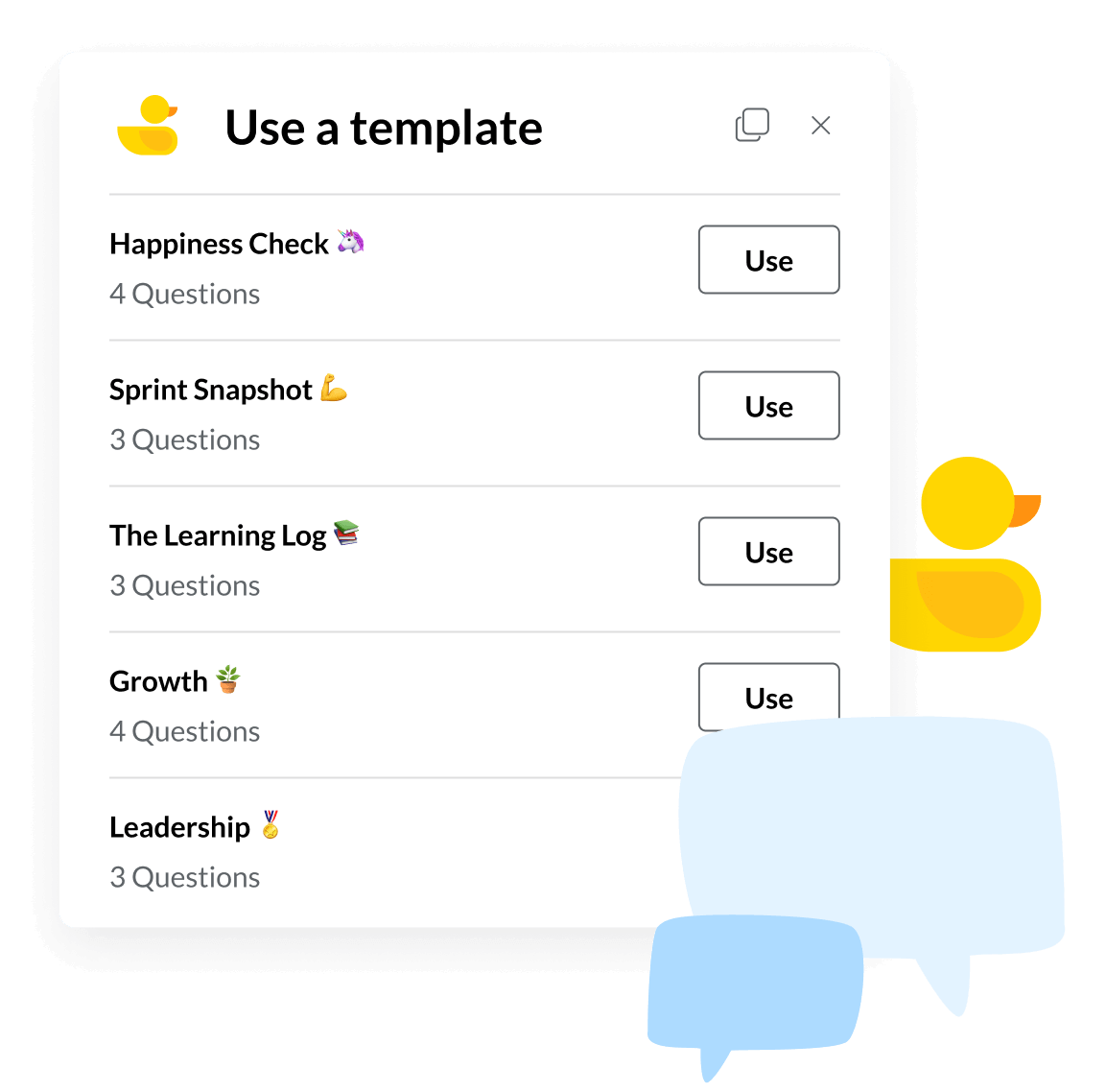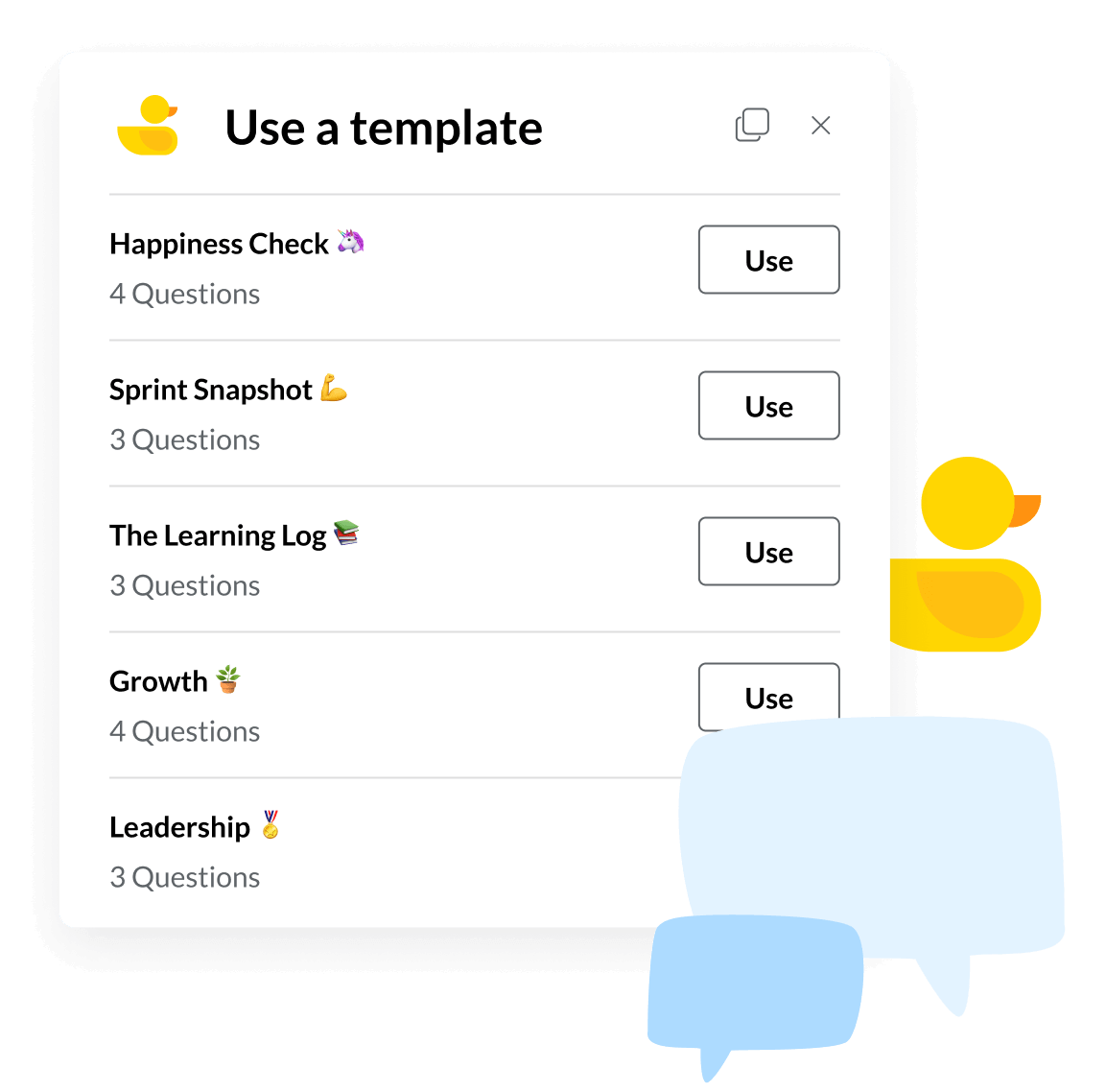 🗂
Conduct Mood & Wellbeing Assessments
Nurture a culture grounded in honesty, engagement, and open communication. Identify burnout before it impacts productivity or you lose your best developers. Have meaningful conversations that help your dev teams stay balanced, focused, and happy.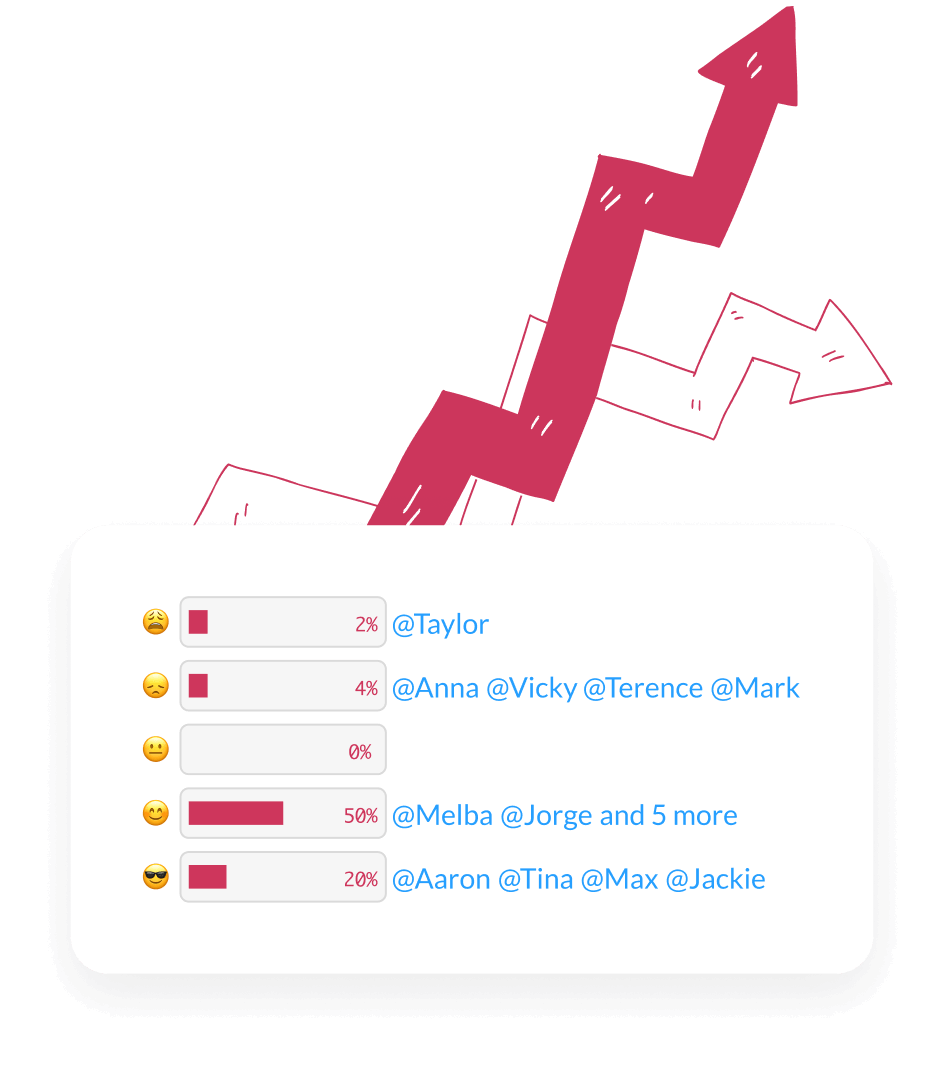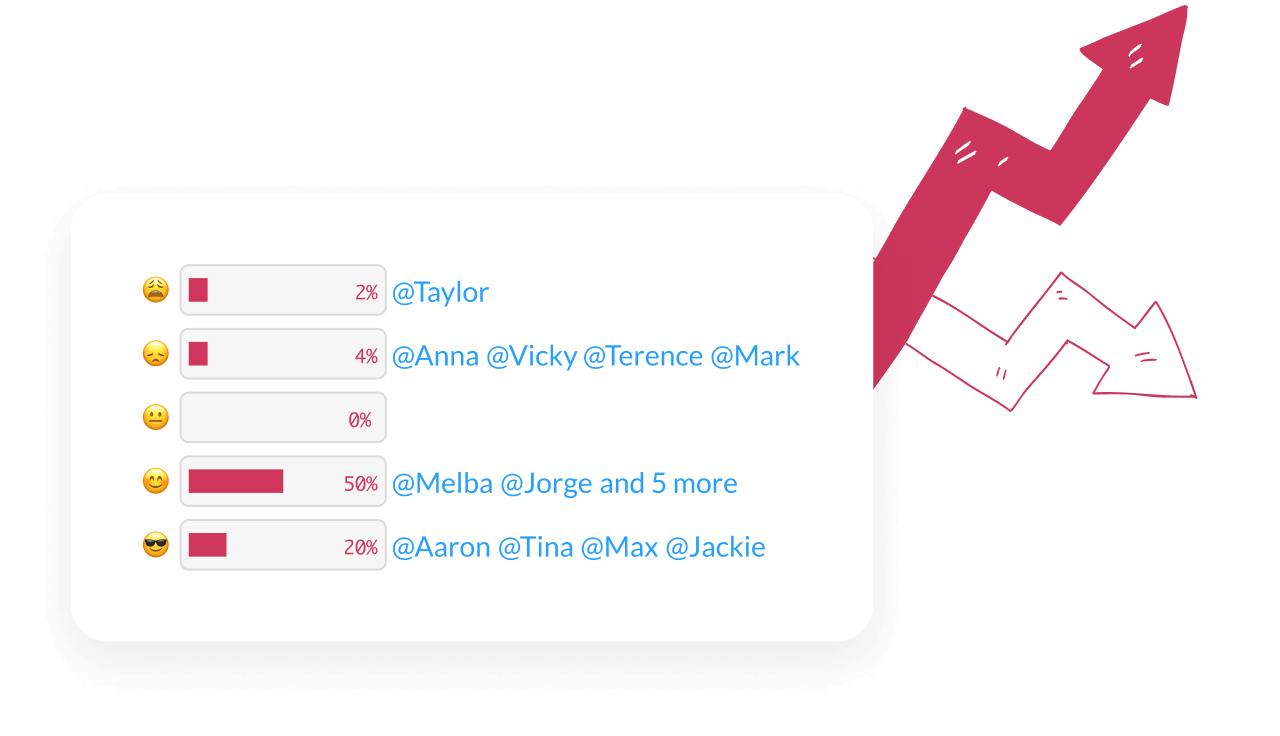 📊
Templates Tailored to Specific Use Cases
Use our customized templates designed for engineering managers and other departments in tech. Understand your dev team's sentiment, morale, productivity, and satisfaction without breaking a sweat 💦
Clear, Affordable Pricing - No Hidden Asteroids
☄️
Our pricing model is as simple as it gets - no complex formulas or hidden fees. Just pick a plan and start your journey towards a happier, more engaged engineering team today!
$9
per workspace per month,
billed monthly
Monthly
Pay just $9 per workspace per month, billed monthly. With unlimited users and surveys, reach for the stars without limits.
Best price!
Save 22%!
$7
per workspace per month,
billed yearly
Save 22%!
Yearly
Save 22% and let everyone from your workspace enjoy unlimited usage for the entire year.

Ready To Blast Off Towards Greater Team Wellbeing?
Enhance engagement, productivity, and wellbeing with HAY for Slack.