hay for HR Personnel in the IT Industry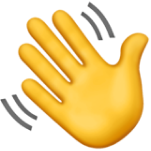 Onboarding new developers
Welcome new developers to the company right on the first day. Collect feedback on specific topics such as company policies, benefits, and culture. Learn about their competencies and start filling in skills gaps before the first quarter's end.
Try it now!
hay for HR Personnel in the IT Industry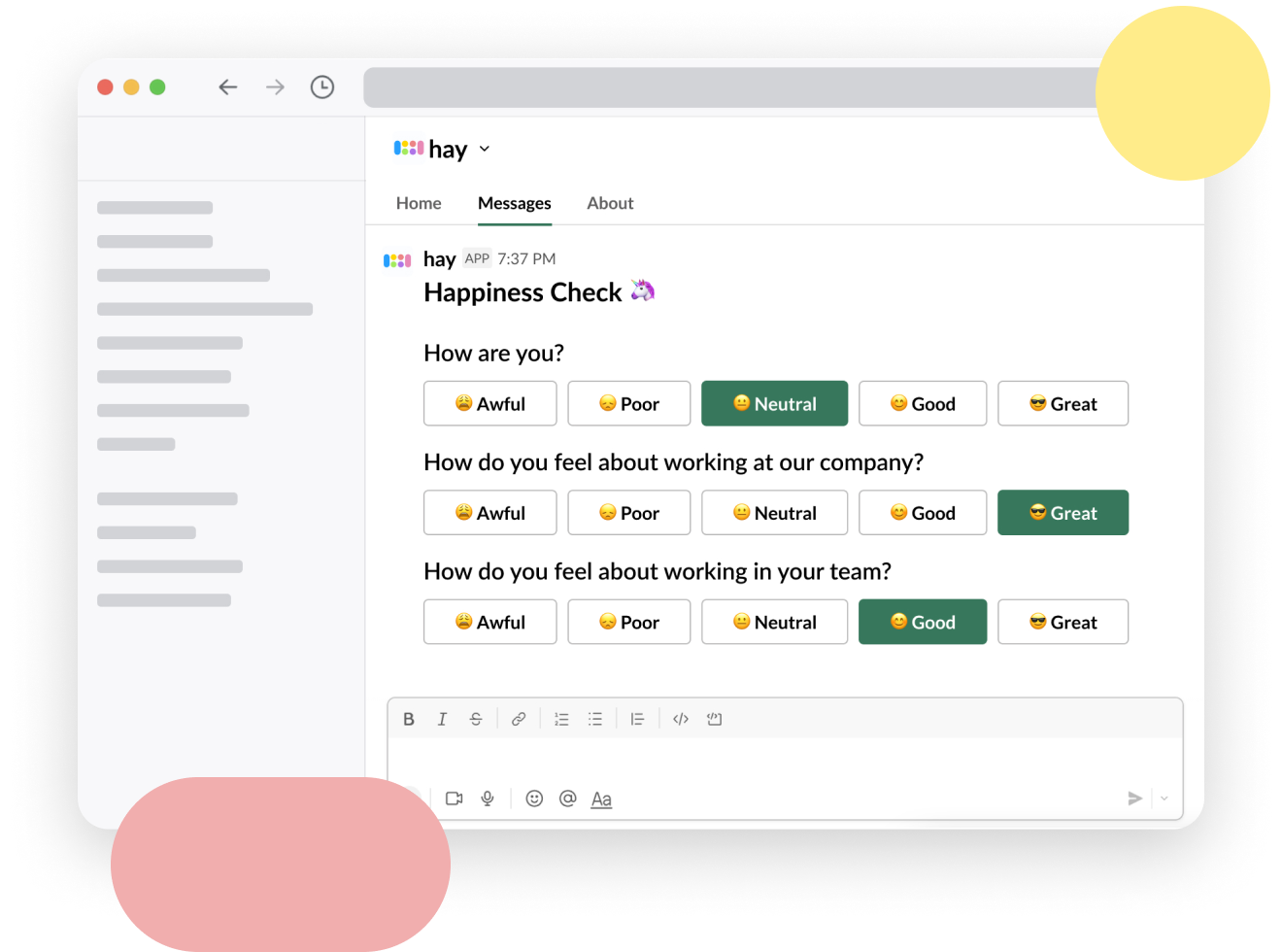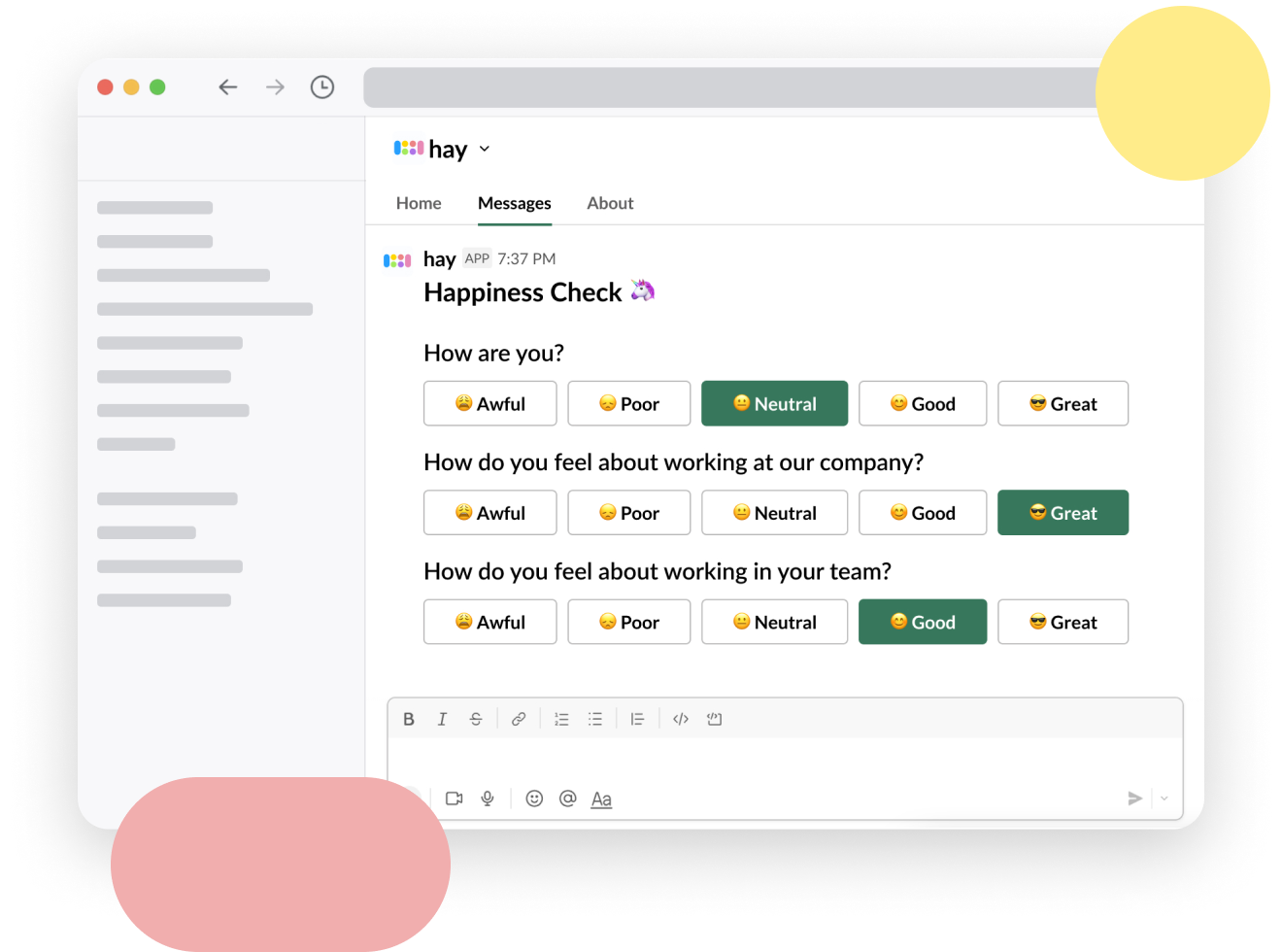 Regular check-ins
Boost engagement with personalized weekly, bi-weekly, or monthly surveys. Gain insights into your developers' attitudes and concerns, and take steps to improve the workplace experience. You're already in Slack, might as well automate your data gathering before you start preparing for progress reports or 1:1 meetings.
Get context-specific insights
Run a quick survey after a Tech Talk, Hackathon, or to just vote on toppings for your Pizza Fridays 🍕 Customize questions to get feedback on speakers, special events, or company outings. hay surveys are simple and straightforward and guarantee you better results than traditional surveys conducted via email.
Show that your dev team is your biggest asset
Try it now!