Empowering tech leaders 💪 to improve performance and wellbeing
Engage your developers with quick and easy pulse checks. Lead with data-driven insights to create a better developer experience.
⭐
Show your team that you care by improving their wellbeing and fostering a supportive growth environment. Let your higher executives know that you're serious about developer feedback, productivity, and engagement.
Start taking your team's pulse now!
Key Features for Tech Leaders
HAY for Slack is changing the developer experience by helping EMs and tech leads uncover the key factors behind happiness, motivation, and job satisfaction. Get a handle on valuable insights that guide you towards the most impactful actions you can take in your dev team - right in Slack!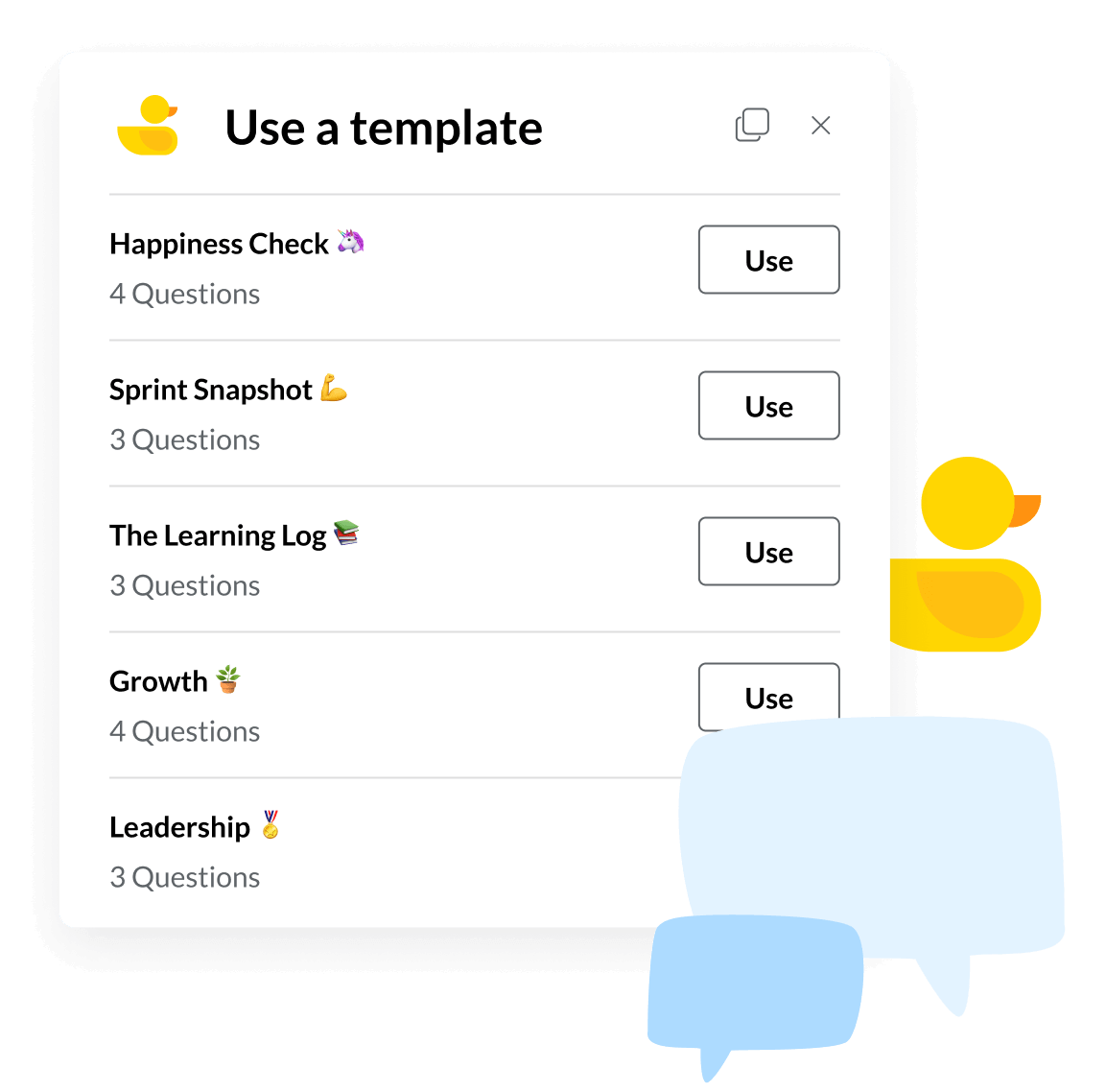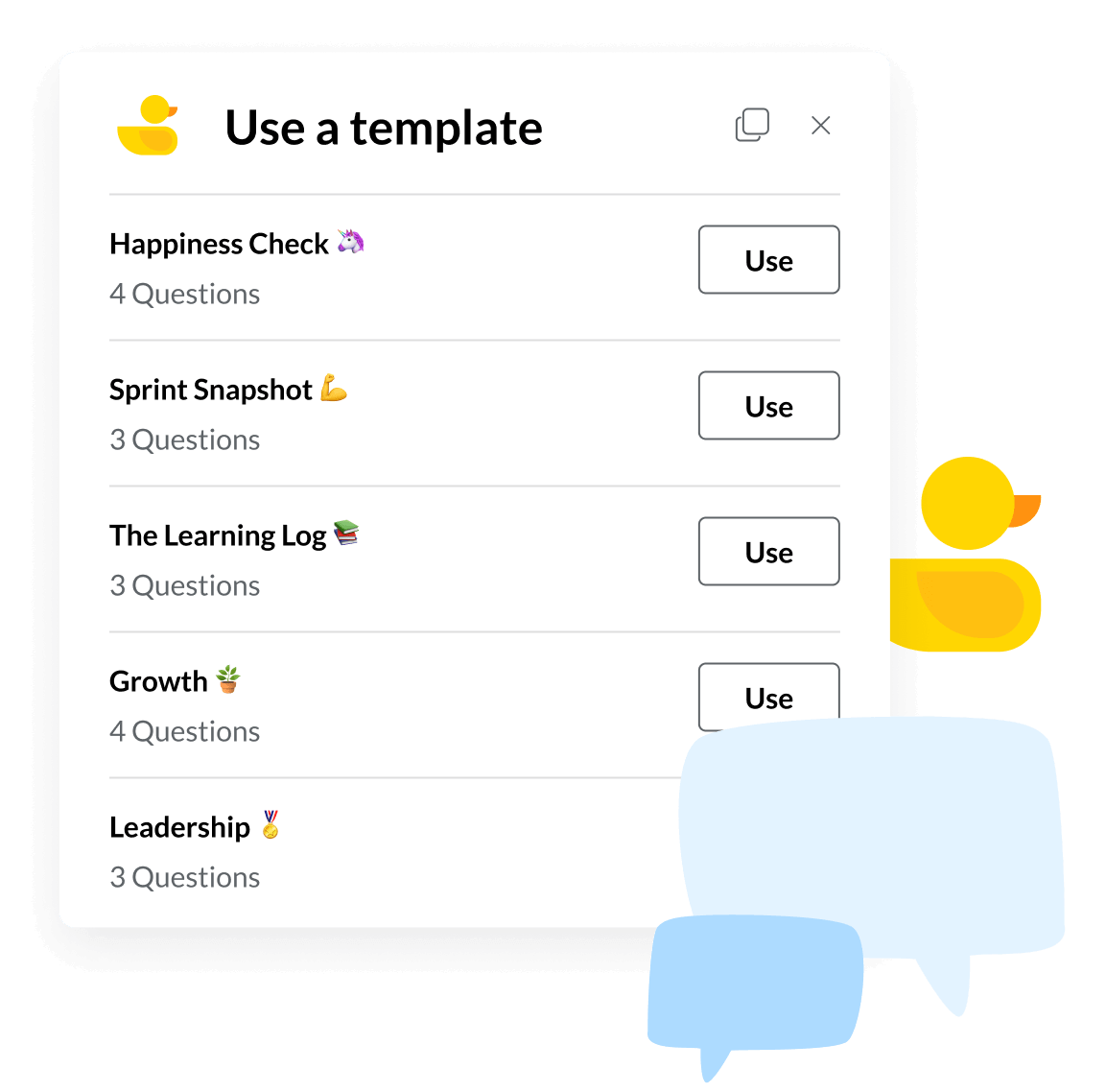 🗂
Dedicated Templates for Tech Leaders
Start your pulse checks with our ready-to-use templates designed specifically for tech leaders and their teams — no need to start from scratch.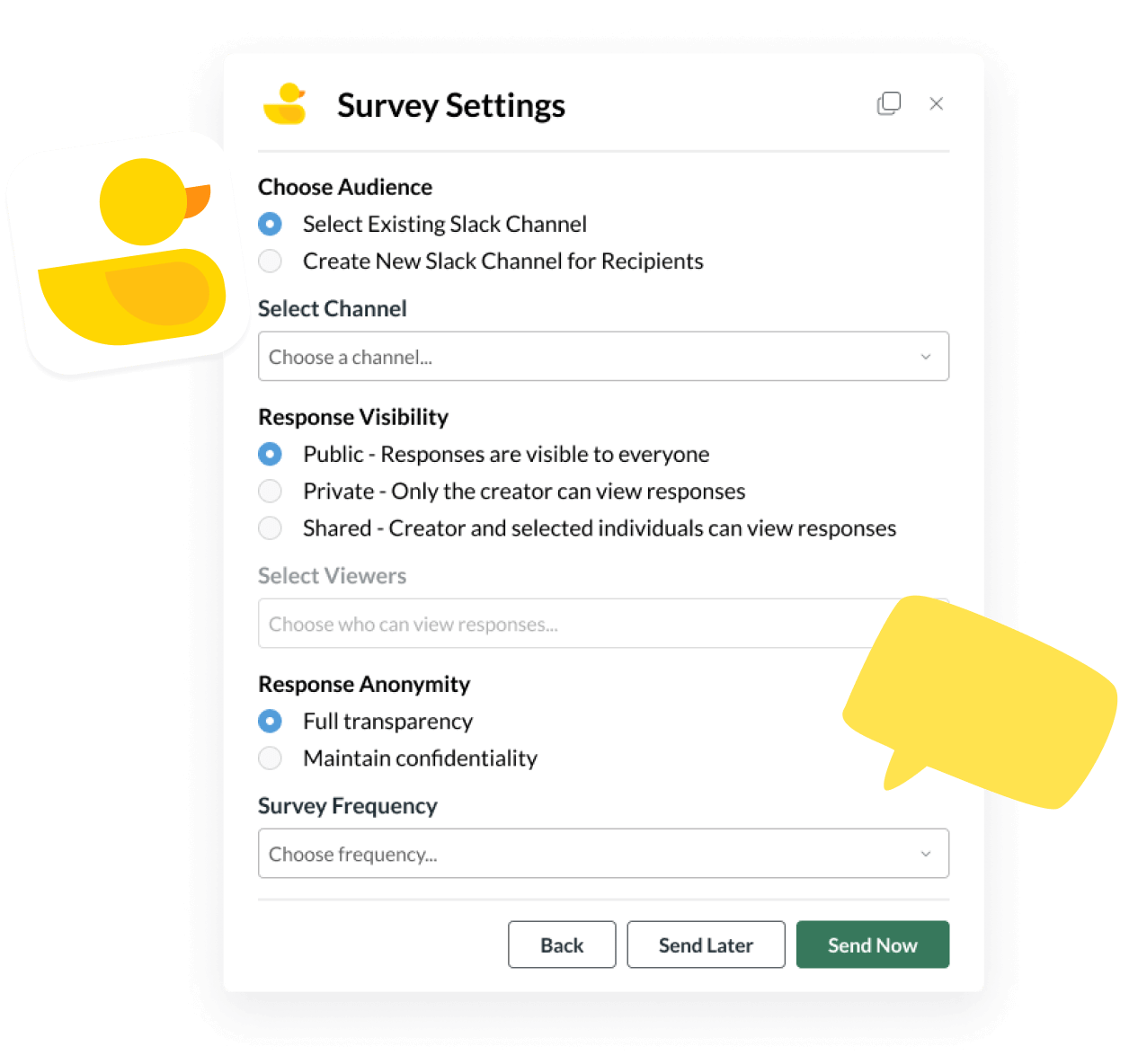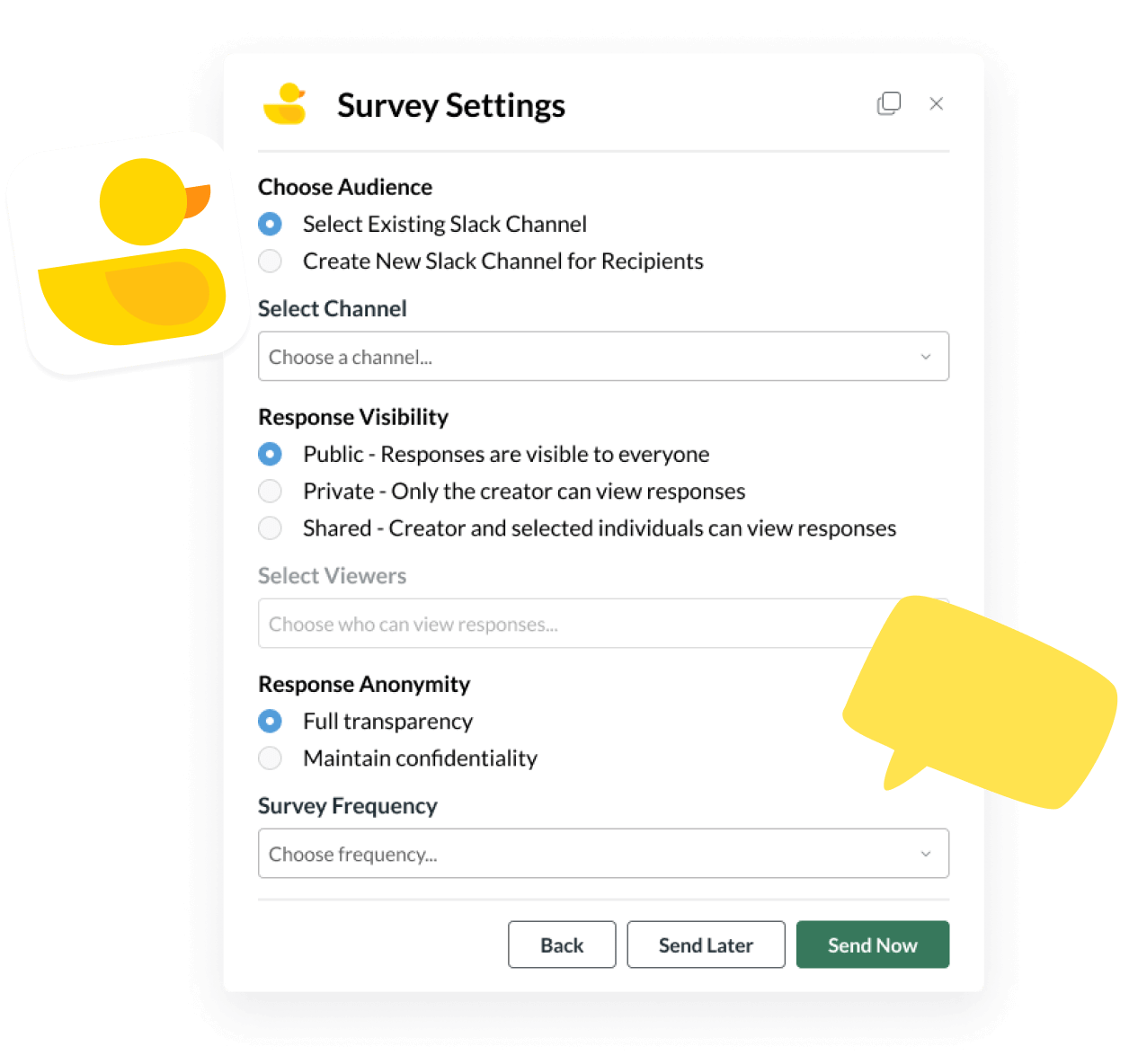 💡
Take Action on Developer Feedback With Tailored Surveys
Target specific respondent groups with personalized surveys. Ask the right questions to get the most accurate developer data. Tune up your dev teams for peak performance and engagement.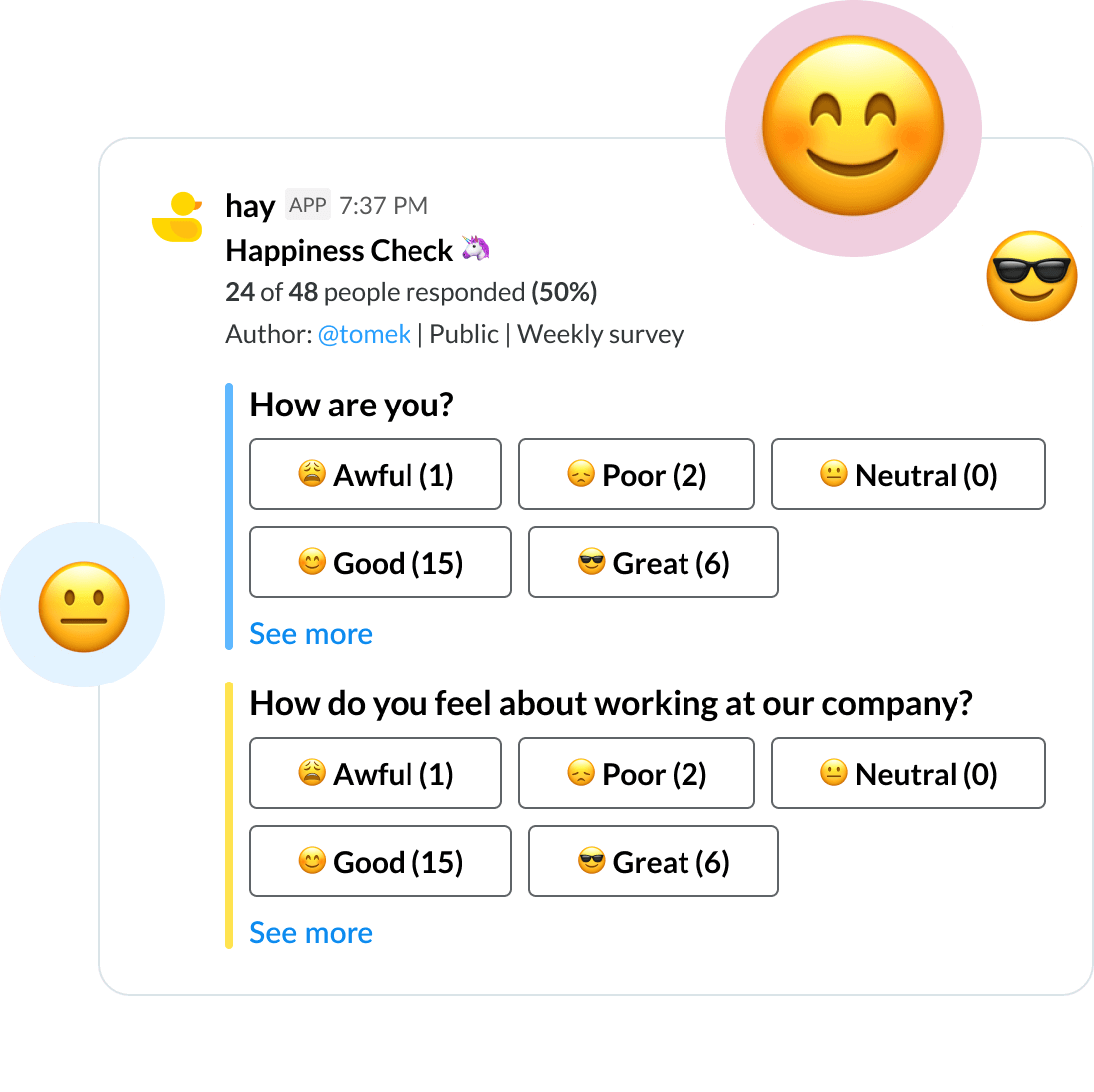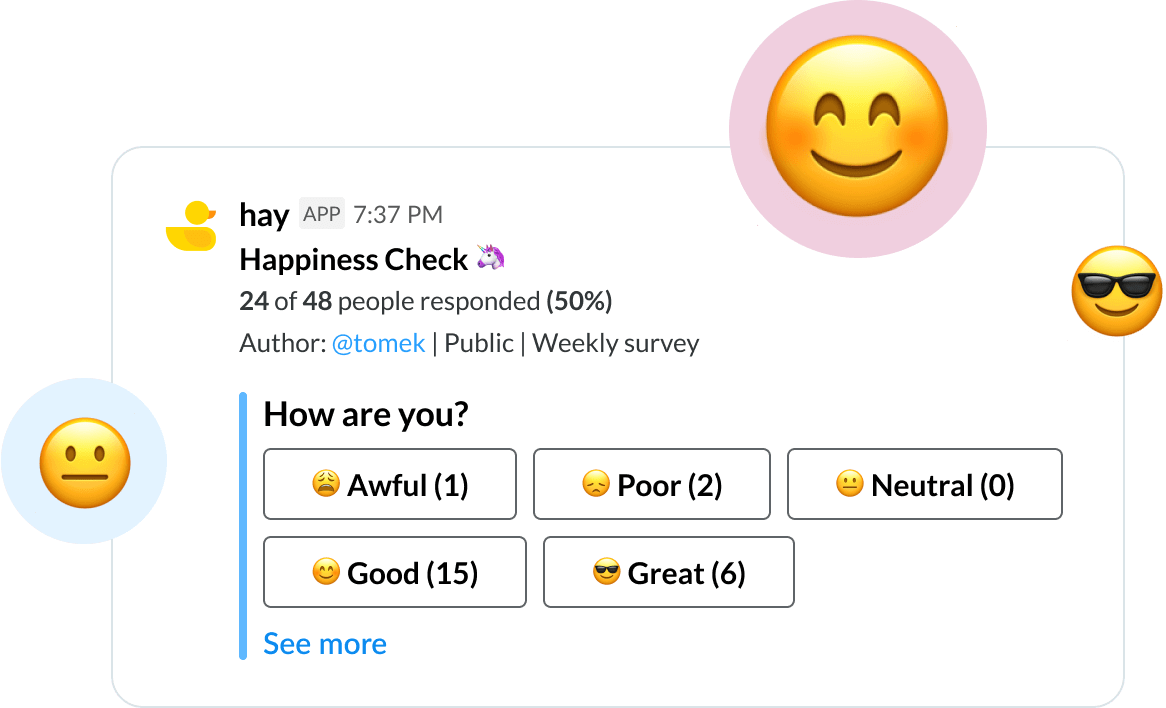 ❤️
Easy-to-Respond and Actionable Surveys
Replying to a survey should be smooth sailing ⛵That's why we've designed ours to be easy to use, ensuring your teammates will see them as a valuable tool for engagement rather than a tedious task.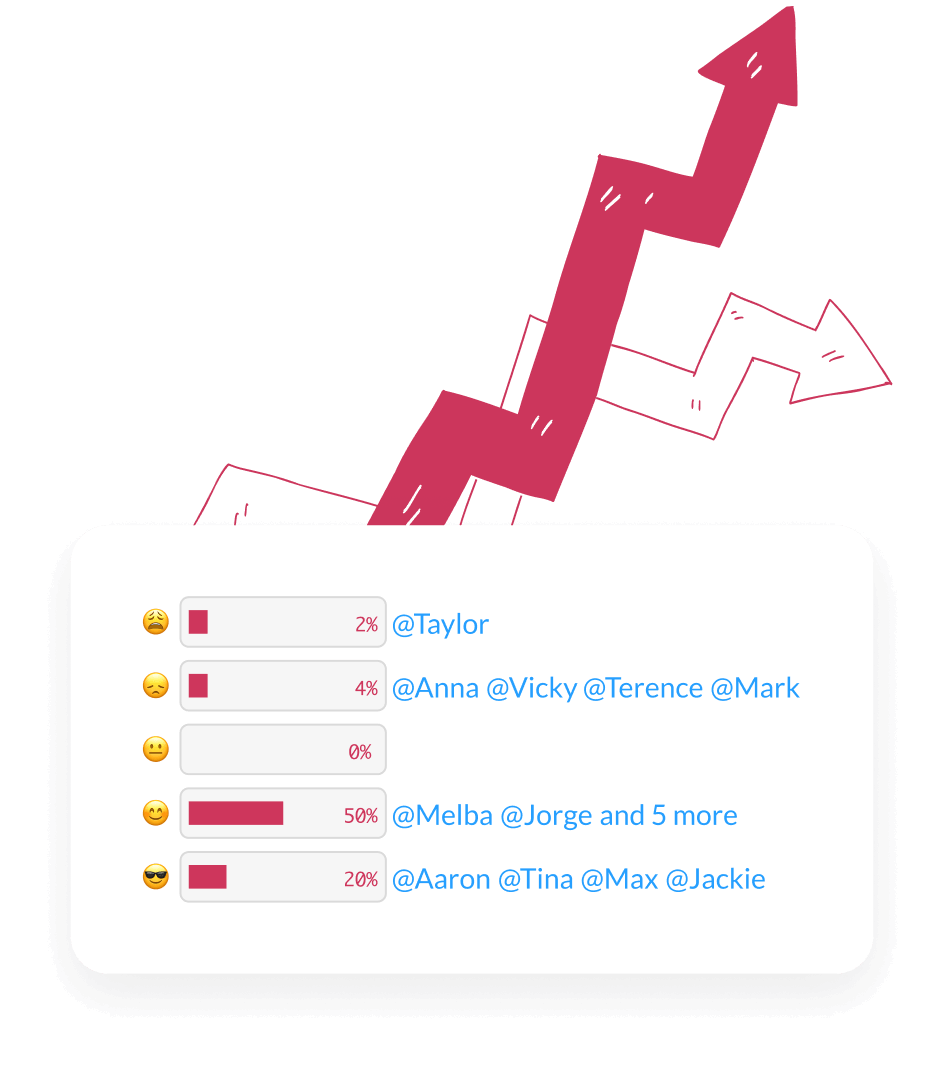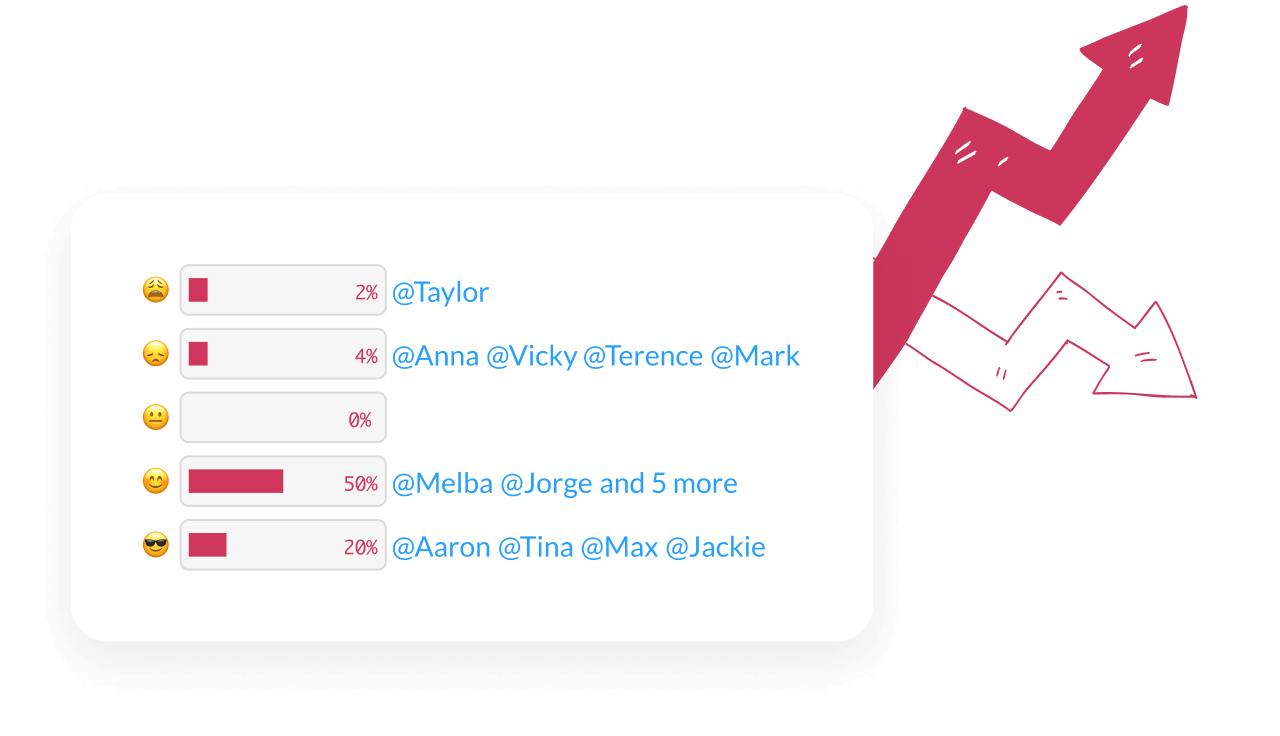 📊
Collect Responses Fast and Get Instant Insights
Our tool goes beyond data collection, delivering instant insights that allow you to make informed decisions about your team's happiness and wellbeing. Take proactive steps to foster a positive work environment and drive meaningful improvements.
Ready to take your leadership game to the next level?
Transform the way you lead with HAY for Slack. Start today and experience the difference it can make in your team's productivity, happiness, and success.