hay for Engineering Managers and Technical Team Leads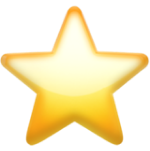 Address performance issues with instant insights
Worried about your dev team's output? hay allows you to overcome blockers and slumps in productivity - right in Slack! Without context-switching, now you can better manage your developers and quickly take action to improve performance across the software development pipeline.
Try it now!
hay for Engineering Managers and Technical Team Leads
Take proactive steps to fight burnout
Don't wait until your next retro to find out that your engineers are mentally exhausted. hay's easy-to-use and lightweight pulse surveys help you gauge signs of burnout and fatigue before it's too late. Learn about your developers' thoughts and feelings about their work and use these insights to improve their wellbeing and satisfaction.
Level up your team feedback and engagement
Continuous improvement shouldn't only be applied to software development but also to software developers. By asking targeted, relevant questions and getting feedback right away, your developers will feel heard and valued. With hay's pulse survey you can show your dev team that you actually care, and that you really want to increase their satisfaction and engagement.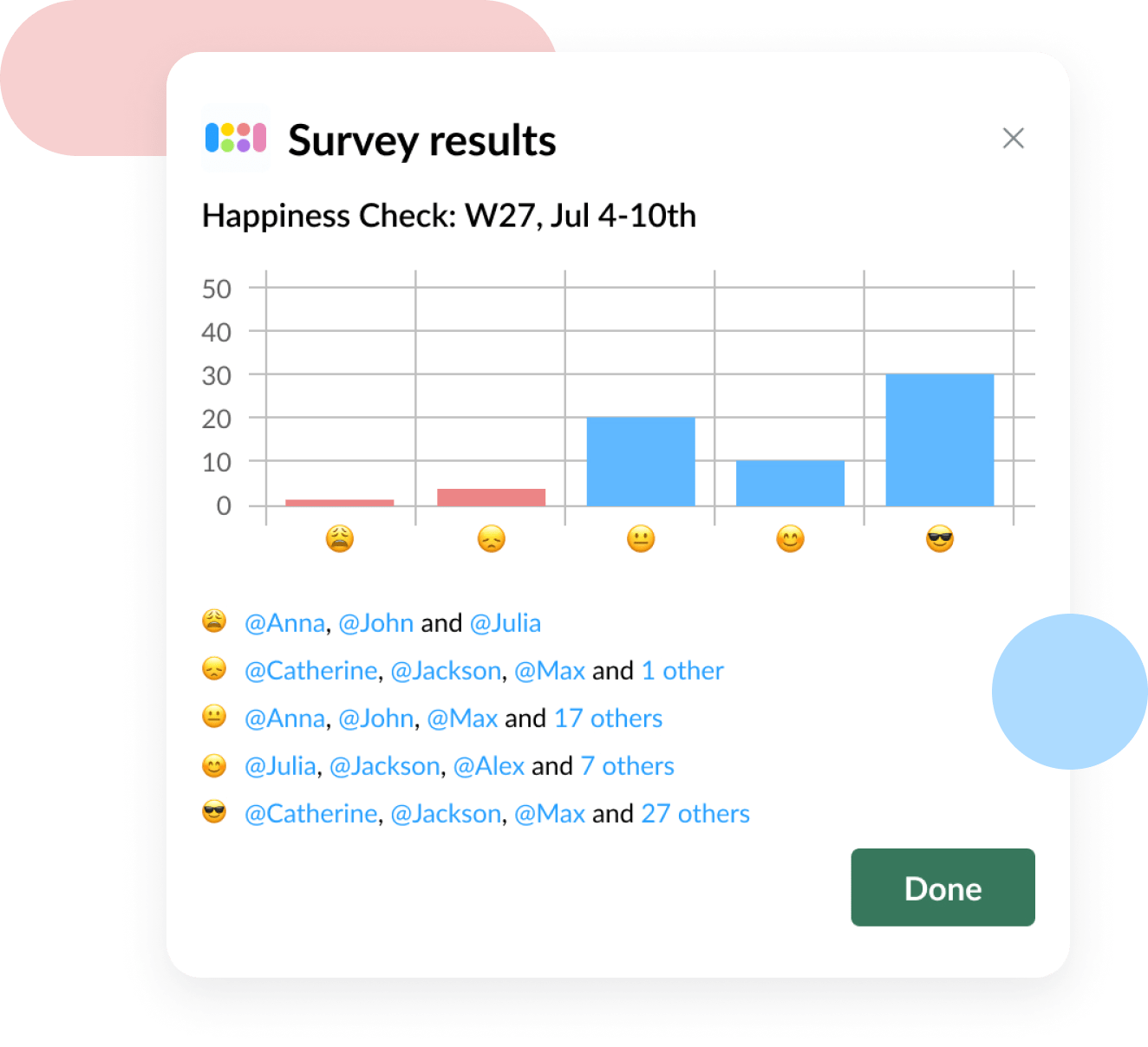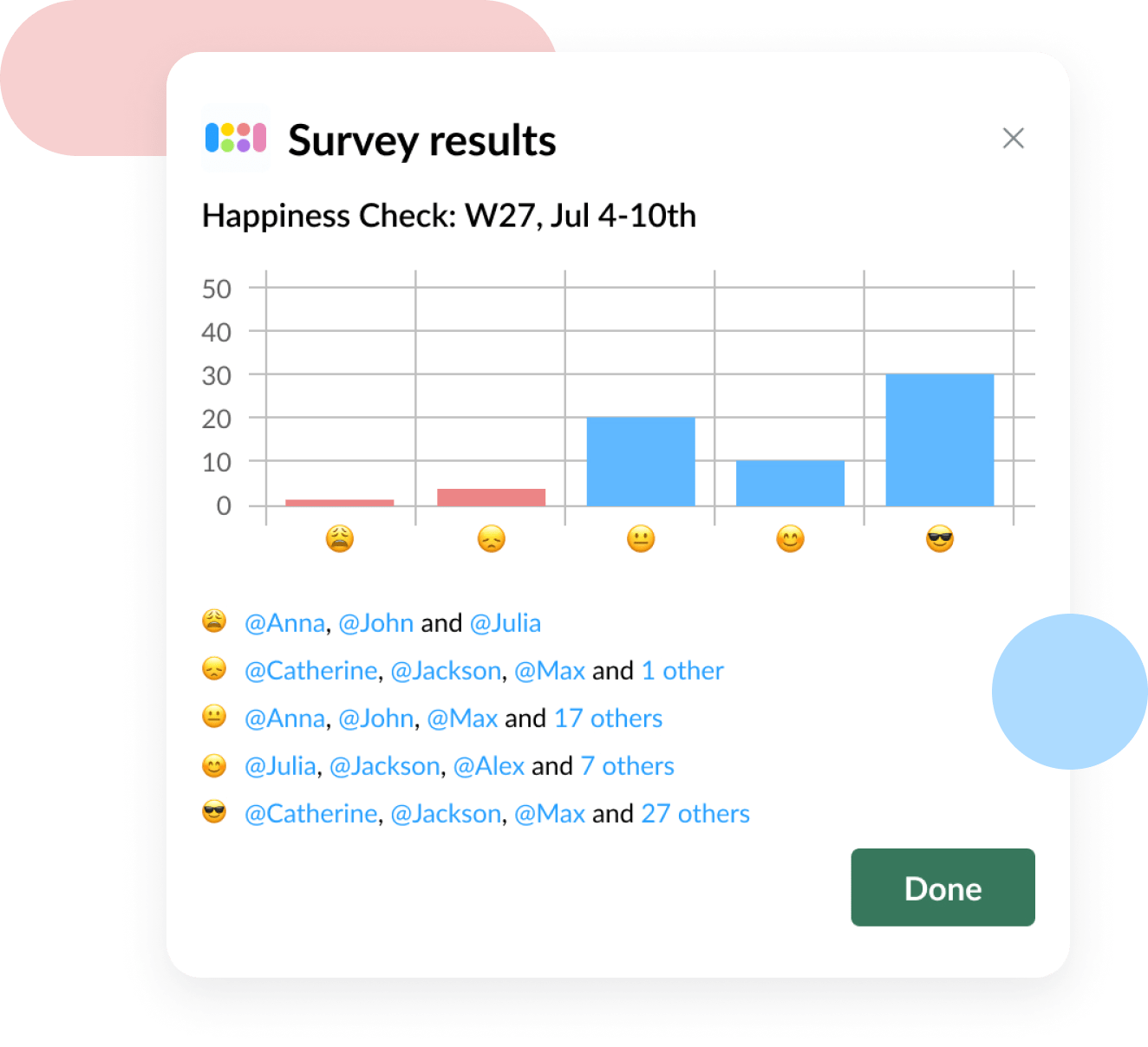 Show that your dev team is your biggest asset
Try it now!