Comparing HAY and Polly.ai: A Detailed Feature-by-Feature Analysis
From exclusive features to cost-effective pricing, let's explore the unique advantages of HAY.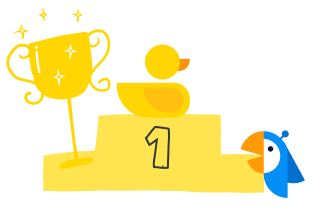 Feature Breakdown: HAY vs. Polly.ai
Check out this side-by-side comparison of features between HAY and Polly.ai, highlighting HAY's unique advantages and cost-effective pricing model.
Feature

🙈 Response Anonymity

Allows respondents to answer questions either transparently or anonymously.

🐵 Response Visibility

Provides control over who can see the survey responses, with options for public, private, or shared visibility.

🗓 Survey Frequency

Enables setting the frequency at which surveys are sent out, such as daily, weekly, etc.

✅ Audience Selection

Allows the survey creator to choose the audience who will receive the survey, such as specific departments, teams, or individuals.

📊 Results History

Offers the ability to view and analyze the history of survey results over time. HAY allows to view results in Slack without switching to a web app.

🗂 Survey Templates

Enables the creation of surveys using templates for quicker setup and consistency.

🆘 Low Response Alert

Presents an alert when a respondent generates low responses to survey questions, allowing for proactive intervention.

💰 Flat Pricing Model

Offers a flat fee of $9 per workspace, regardless of the number of users, eliminating hidden costs or scaling fees.

🕵️ Follow Responses

Allows users to follow the responses of specific individuals, such as team members, for closer monitoring.

📤 Export

Enables the export of survey responses for further analysis in analytics tools or the creation of dedicated reports.

❤️ Custom Emoji Responses

Allows the use of custom emojis in survey responses, adding a fun and engaging element to surveys. Exclusive to

HAY.
Ready to Make the Switch?
Don't settle for less. Experience the full range of exclusive features, unparalleled flexibility, and cost-effective pricing that only HAY can offer.