Strengthen Your Remote Dev Teams in the Post-Pandemic Era
Build a successful remote team with transparency, wellbeing, and engagement as your foundation for success 🚀
💡
In an era of remote work, bringing engagement back to pre-pandemic levels has become more challenging, especially in the tech world. That's where we come in. HAY for Slack lets you conduct regular pulse checks effortlessly, allowing you to gauge your developers' feeling and thoughts without causing disruption or affecting morale.
Give HAY for Slack a try!
Retention-Boosting Features for the Modern CEO
Discover how our features can help you maintain a strong connection with your team and improve retention.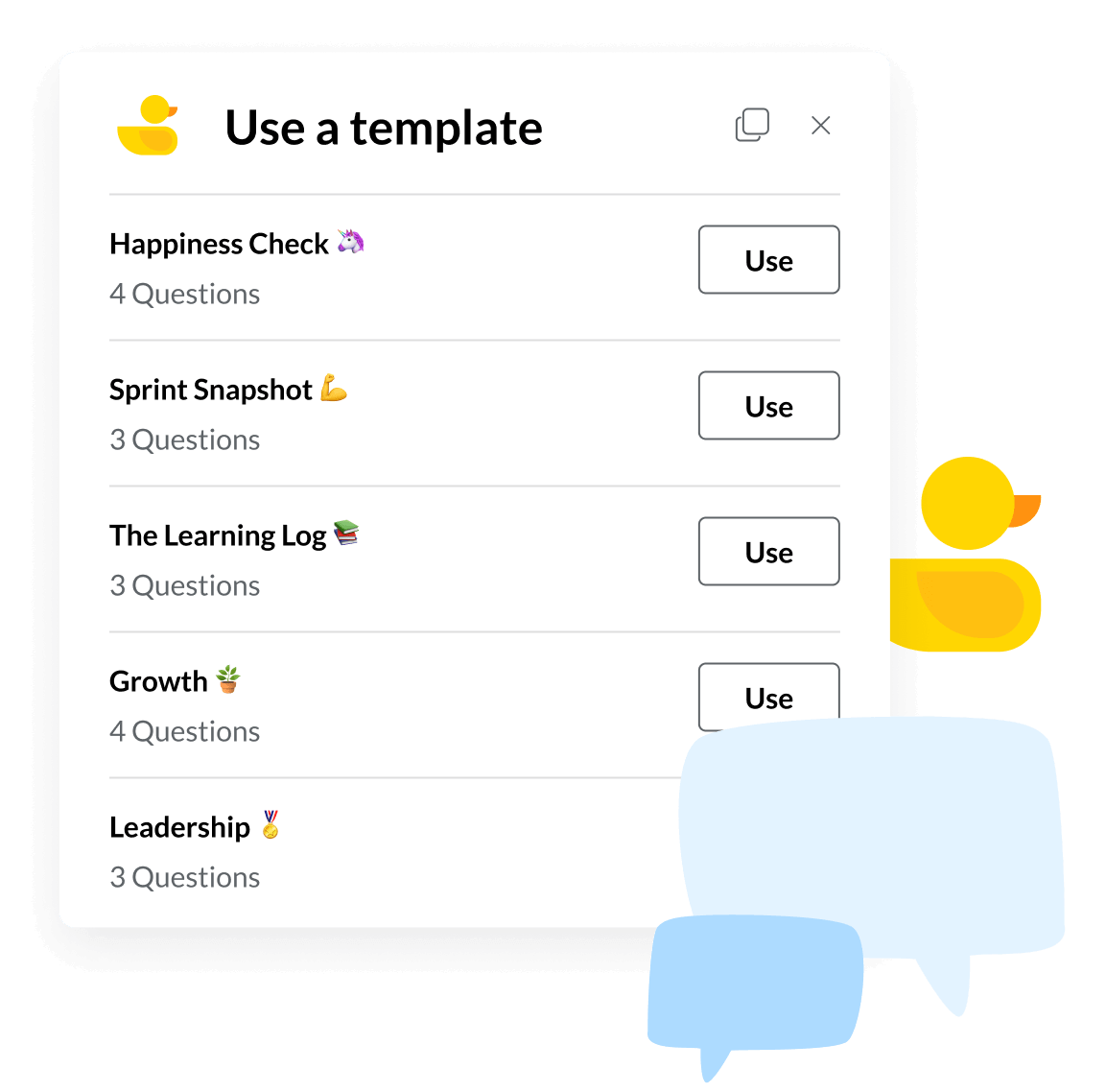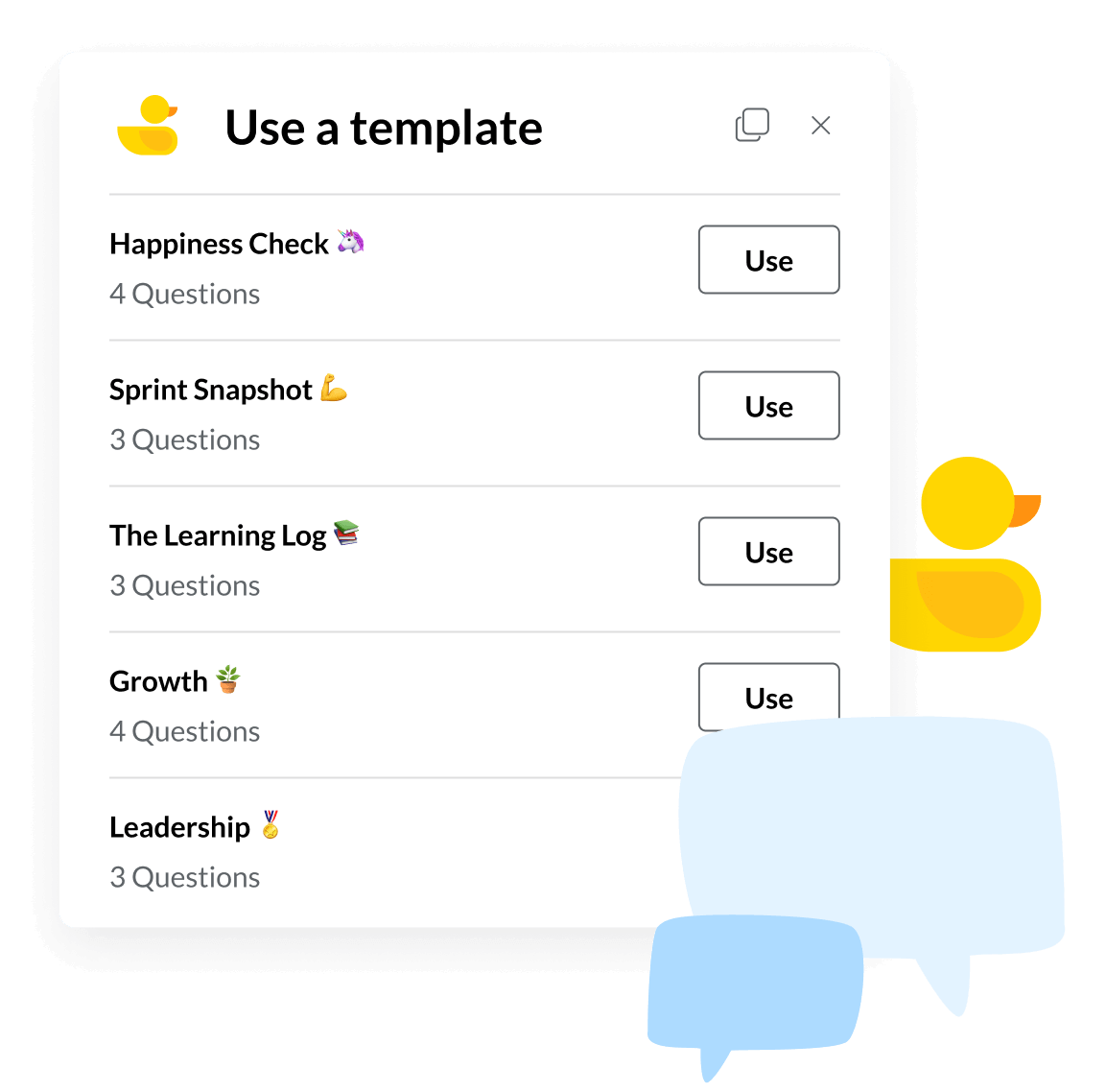 🗂
Dedicated Templates for You and Your Engineering Managers
Jumpstart your pulse checks with our ready-to-use templates, specifically designed for engineering teams. No need to reinvent the wheel – our dedicated templates got you covered, from gauging job satisfaction to understanding your team's morale and productivity.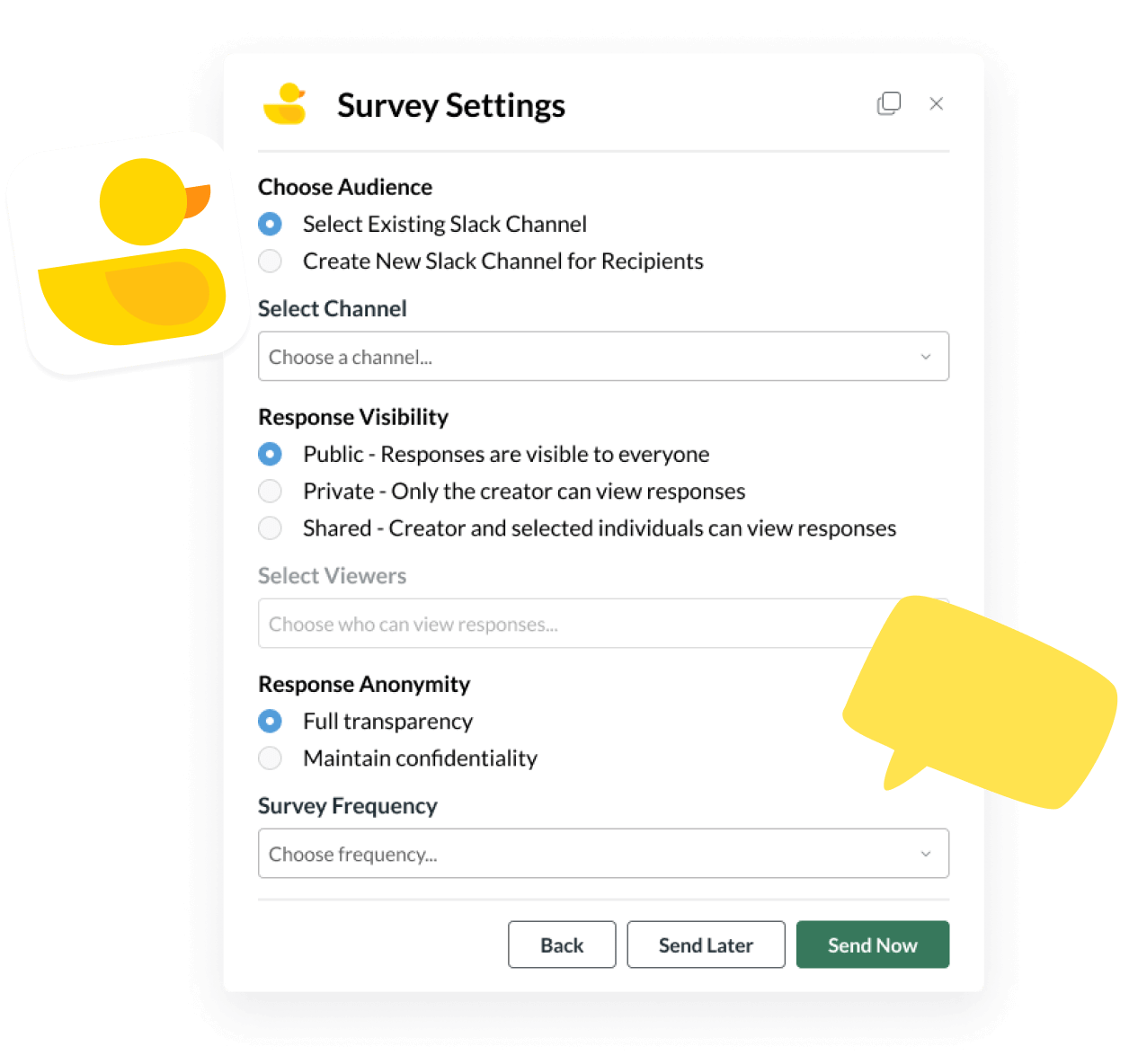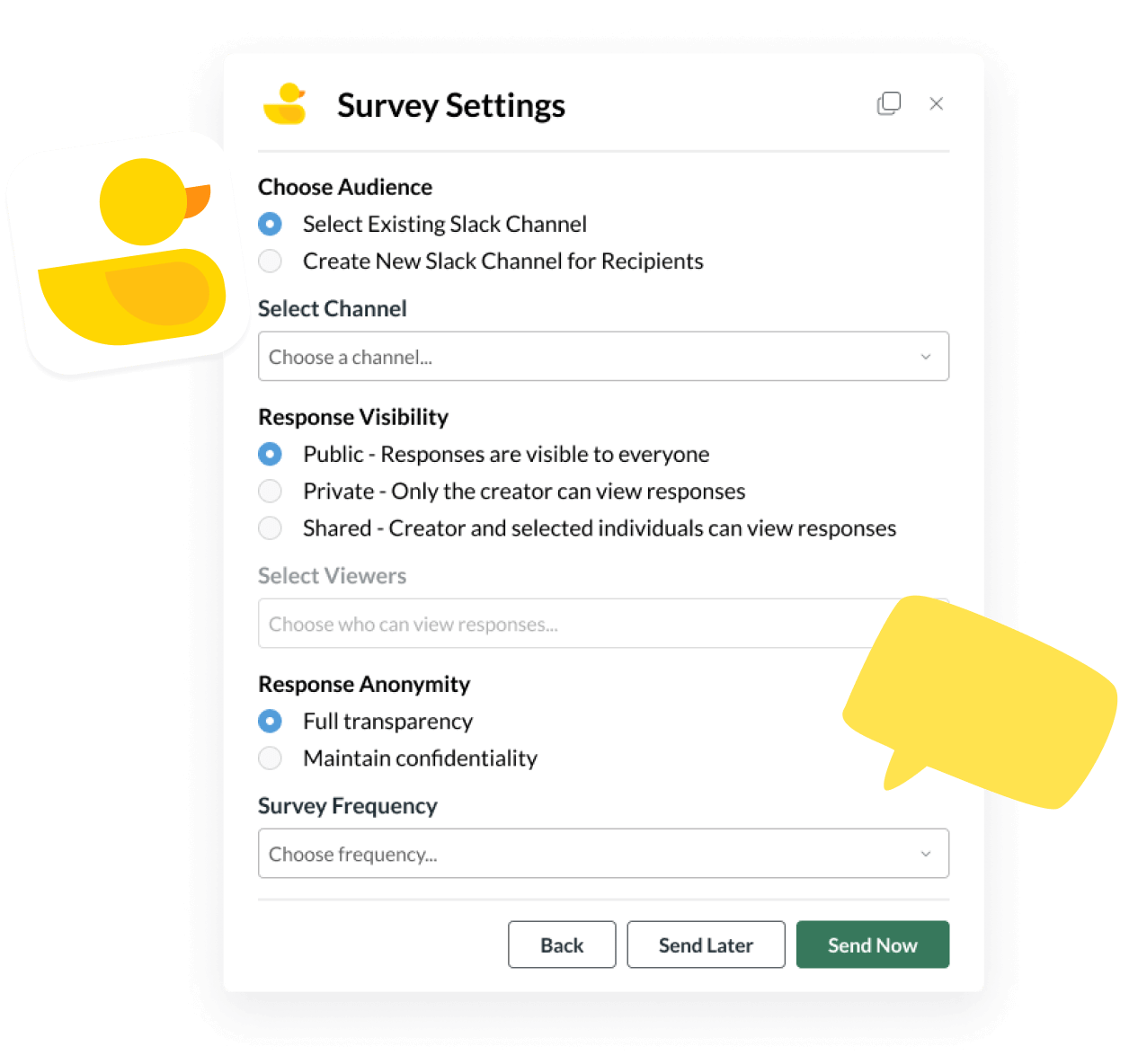 💡
Flexible and Tailored Surveys
Adjust survey settings to your team's unique needs. Run confidential checks to gather personal feedback or go transparent to encourage open communication. Create your own questions and select specific respondents to gain precise insights. With HAY for Slack, you can customize your approach to team wellness.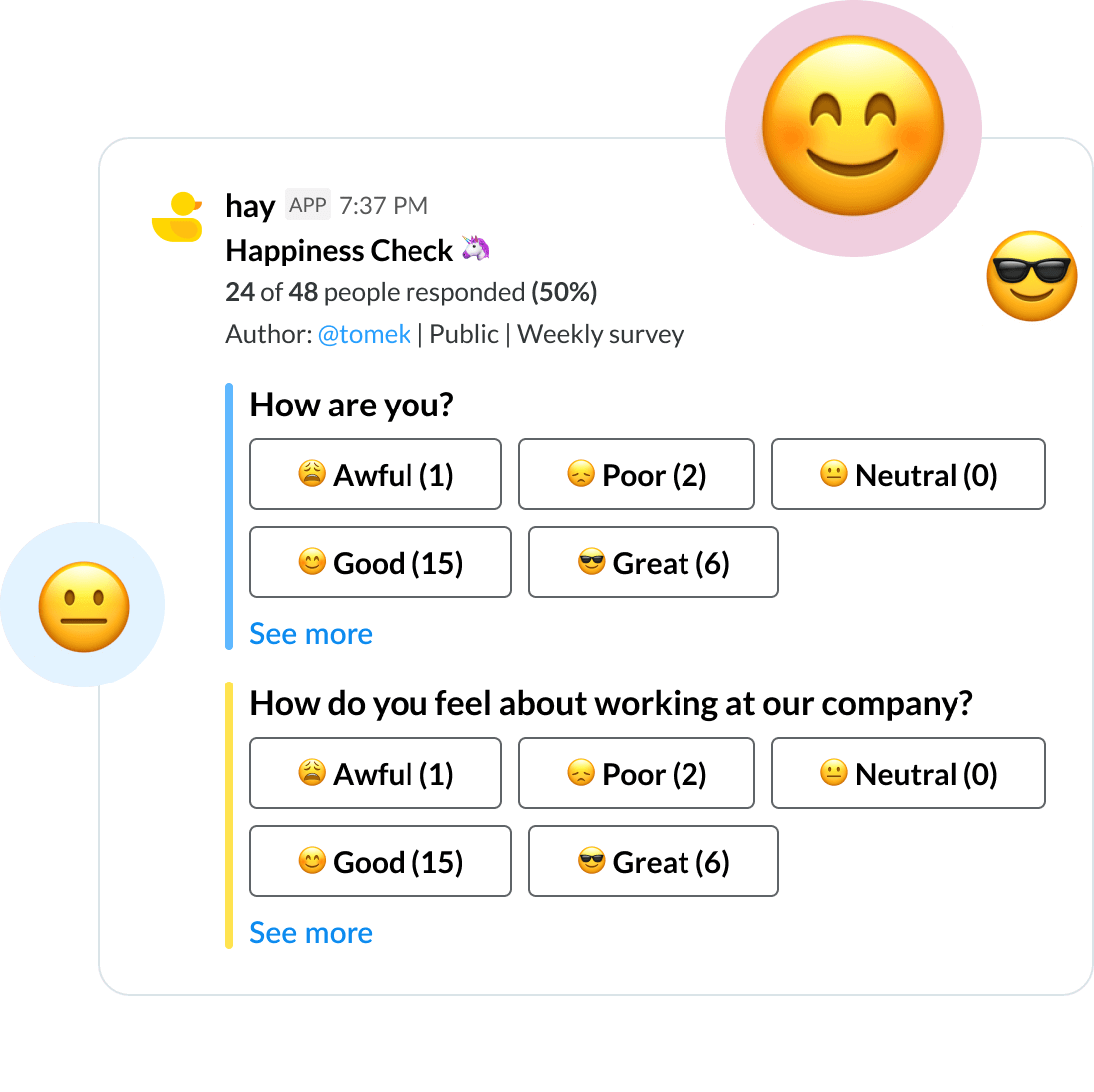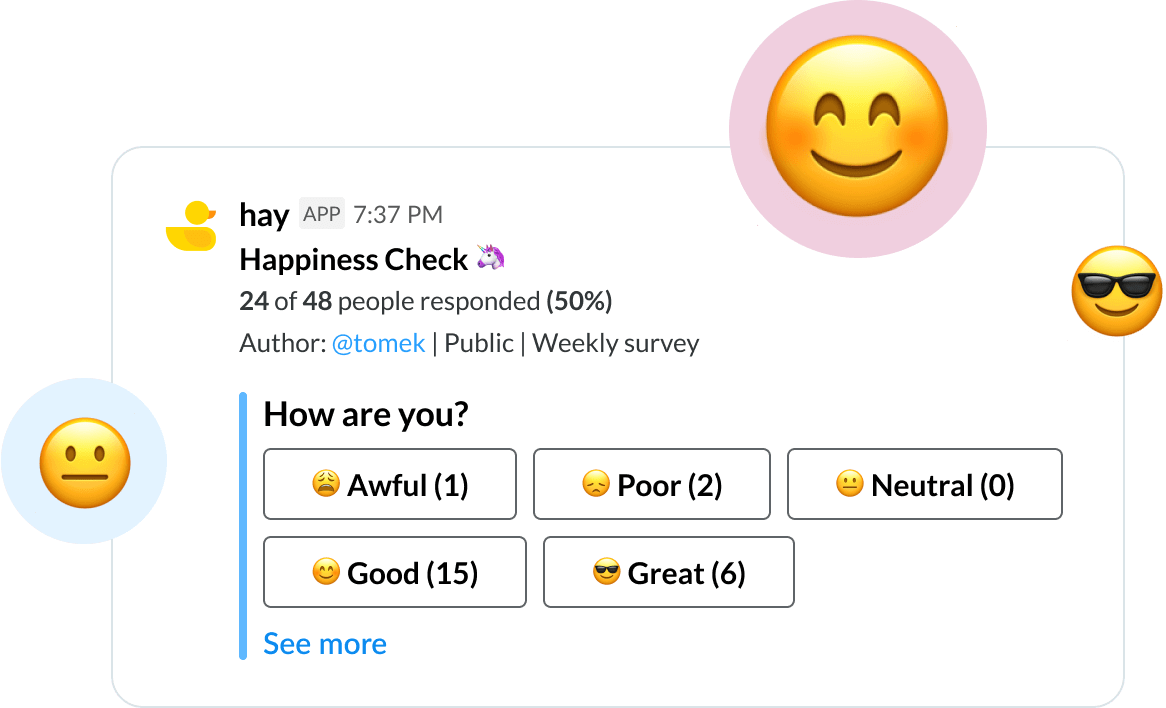 ❤️
Developer-Friendly Surveys
We've crafted our surveys to respect how your engineers work. Quick, intuitive, and easy-to-answer, our surveys seamlessly integrate into their day-to-day tasks. It's all about gaining insights without breaking the flow of coding.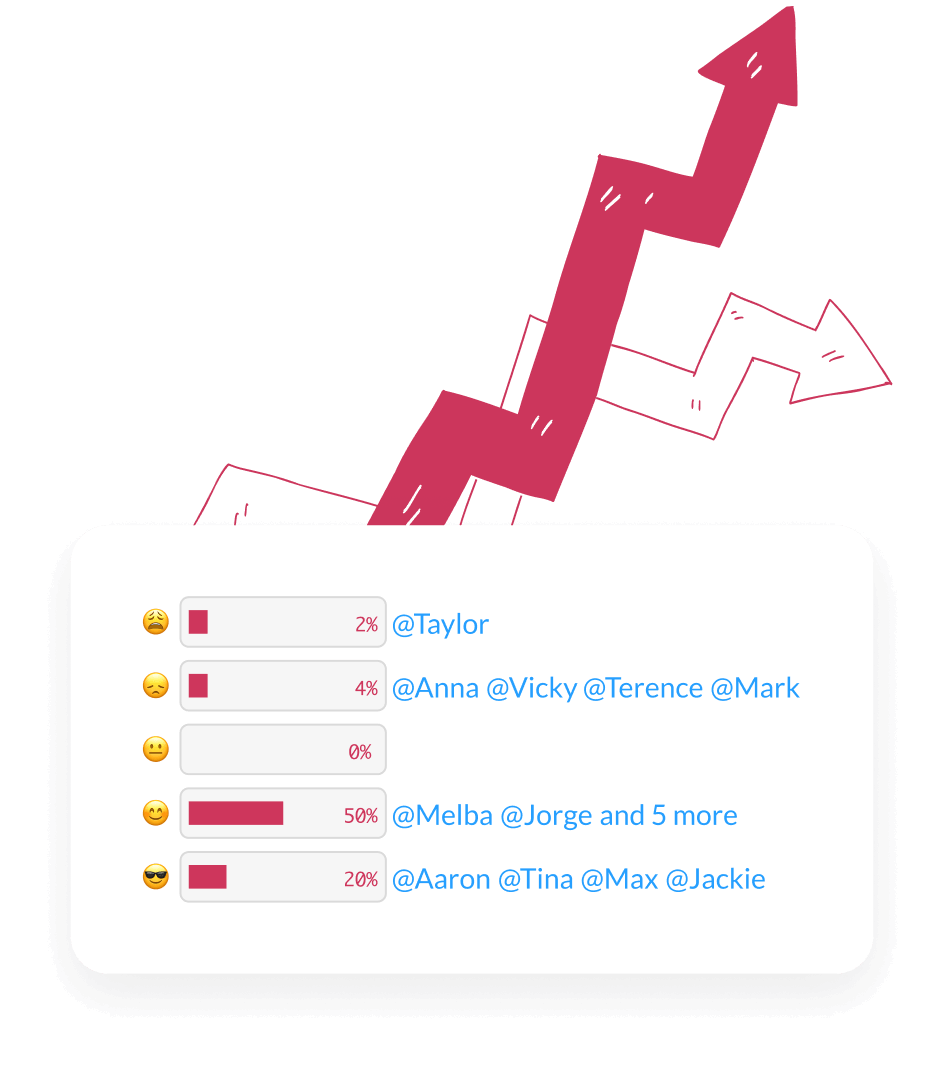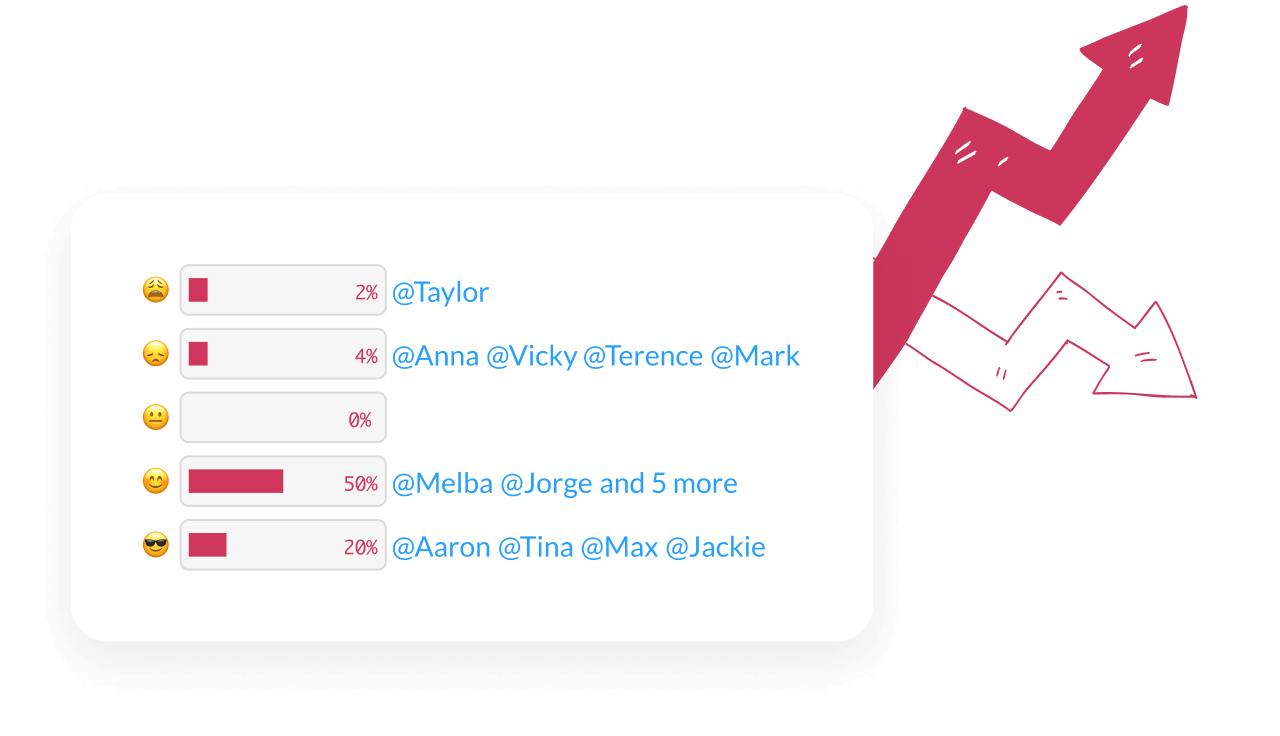 📊
Collect Responses and Get Instant Insights
Gain actionable insights in real-time and understand how yours teams are doing on projects, within teams, and at the company. From spotting trends to identifying improvement areas, HAY for Slack is like your personal assistant, helping you make quick, informed decisions to boost your team's wellbeing.
Ready to win back engagement and your best developers' trust?
Start improving your team's wellbeing and productivity today. With our easy setup, you can start pulse checks on your team's wellbeing in minutes.